2019.06.26
Delta Launches Secure and Sustainable Data Center Infrastructure Solutions at DCD Jakarta 2019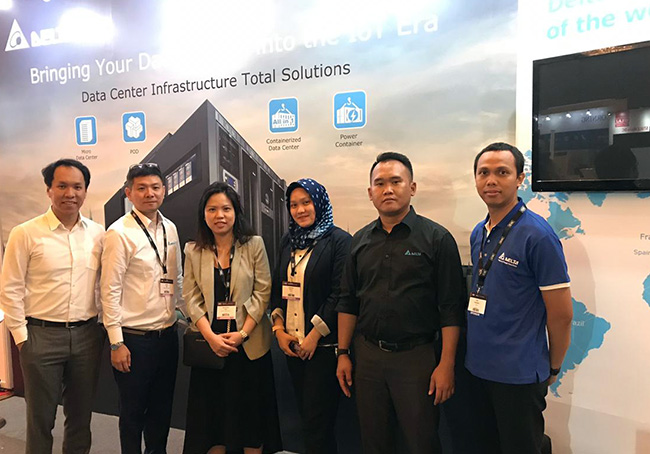 Delta Electronics (Thailand) PCL. subsidiary Delta Indonesia unveiled its latest Cast Resin Busway System in its Data Center Infrastructure Management (DCIM) solution showcase at the 7th DCD Jakarta 2019 at Hotel Mulia Senayan. Delta's data center solutions gives customers increased availability and sustainability in measurement, analytics, planning and action.
This event's highlight was Delta's new Cast Resin Busway System to its partners and customers. Delta adopted epoxy cast resin technology significantly increasing IP protection level, safety and sustainability. Customers can enjoy these advantages with the new Busway BR series that set it apart from conventional power cable system or sandwich busway solutions.
Delta booth also showcased the DCIM total solutions including Delta's fully featured DCIM software solution-Infrasuite Manager. This software optimizes data center performance and life cycle management. With Delta's DCIM, customers not only benefit from cost saving but they also can easily manage their entire data center on a single real-time platform.
As the pace of digital transformation cloud picks up in Indonesia, Delta is supporting customers demand for efficient power and thermal management solutions for their data centers.