Delta InfraSuite: Data Center Design
Data Center Infrastructure Solutions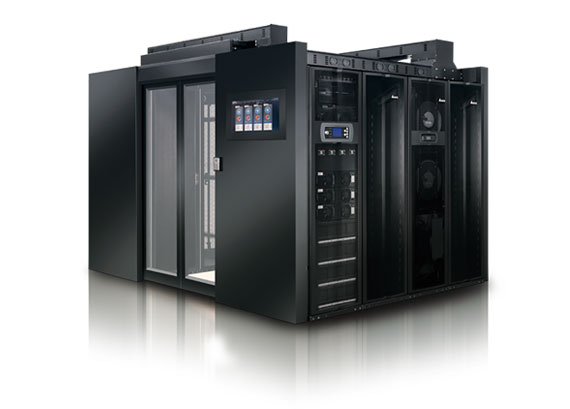 Delta's InfraSuite offers a comprehensive, modular and highly integrated portfolio to support the creation of high-performance data centers. As a global leader in thermal and power management solutions, Delta has further strengthened its leading position in data center infrastructure with a complete offering of AC or DC power, cooling systems, monitoring platforms from micro and modular to containerized solutions.
Our Service and Capability:
Provides total data center life cycle services, including consulting, design, simulation, implementation and after service
Designs and builds data centers per customer requirements using optimal solutions
Offers comprehensive power supply, power distribution, cooling system, modular racks and DCIM solutions for implementation anywhere
Delta's InfraSuite Data Center Infrastructure Solutions are grouped into four main modules which optimize our customers' ability to maximize operating efficiency at the lowest cost, maintain a high level of flexibility and control for IT managers, quickly scale to meet demand, and monitor data center solutions 24/7/365 from anywhere around the world. These modules are as follows: Power Management, Rack and Accessories, precision cooling and Environmental Management System. The interlocking nature of the modules allows companies to implement fully integrated system architecture.
Solutions
InfraSuite Product Categories
Delta InfraSuite Datacenter Infrastructure Solutions Video
With the increased pace of Internet services in recent years, the demand for data centers has grown rapidly. As the number of data centers grows, so too does the demand for energy. A typical data center consumes 100 times more power than an office of similar size. The capacity to build a data center hardware and software environment that ensures continuously stable operations, while reducing energy consumption, has become an urgent priority.
Aiming to support customers in building green data centers that use less than 75% of the energy consumed by typical current data centers, Delta InfraSuite Data Center Infrastructure Solutions feature modularity, manageability, agility, efficiency and reliability. Its four modules include power management, rack solution & accessories, precision cooling, and environment management systems that offer integrated services for data center infrastructure.
In order to assist our customers to quickly and easily grasp what Delta InfraSuite Data Center Infrastructure Solutions are about, the following video has been made available.
Datacenter Success Stories