2012.04.30
Delta MCIS Showcased the Leading Back-up Power Solutions at Hannover Messe 2012.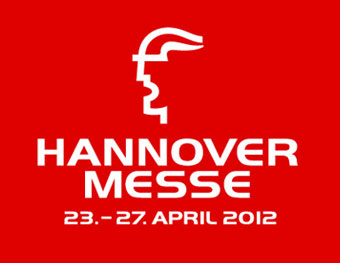 Energy-saving had been an important topic at the energy trade fair of 2012 Hannover Messe. This time Delta showcased its Mission Critical Infrastructure Solutions (MCIS), and focused on the Back-Up Power Solution to Mission Critical Operations and high performance Ultron DPS series UPS (Uninterruptible Power Supply), designed for industrial/manufacturing environments.
The Rack Level Modular Back-Up Power Solution provides excellent reliability and efficiency. It is consisted of the following.
Delta has developed its modular rack that increases space utilization and heat dissipation via 70% perforation to meet high density IT room requirements.
The power distribution units (PDU) provide optimal power distribution for devices inside a rack. In addition to easily distributing power to equipment, PDUs also provide complete power protection.
The Amplon RT series delivers double-conversion on-line technology, high power density and input power factor, and low current harmonics with its advanced architecture. The Amplon RT has 1+1 parallel redundancy function to provide higher reliability. Optional external battery pack can be added to fulfill longer backup time for mission critical applications.
Delta's Environmental Management System (EMS) monitors the environment and conditions, including temperature, humidity, water leakage, alarms for fire, smoke, and unauthorized entry. It provides an excellent management platform to easily obtain and manage various kinds of environmental data.
Another spotlight of MCIS is Ultron DPS Series of UPS, three phase 160/200 kVA. Delta's Ultron DPS is a double-conversion and IGBT-rectifier three phase UPS. With state-of-the-art TLI (Triple Level Inverter) and three phase PFC (power factor correction) topology, the Ultron DPS features industry leading performance of up to 96 % AC-AC efficiency, input power factor > 0.99, output power factor of 0.9 and low iTHD < 3%. Aiming to achieve the highest availability possible, Delta has enhanced special designs for battery management, hot-swappable fans and ease of maintenance. The excellent power performance and high system availability of the Ultron DPS provide customers with the benefits of a stable power supply, high power efficiency, low capital investment and low overall operation cost.
In addition to the showcased solutions mentioned above, MCIS product brand video firstly broadcasted to the public also drew the visitors' attention. The video conveys the MCIS's value - The power behind competitiveness. This video along with more introduction about MCIS can be watched via this link: MCIS Introduction.
The important customers, distributors, and system integrators all over the world from China, Taiwan, Malaysia, Germany, France, Spain, etc visited Delta booth and showed the high interest of our exhibited back-up power solutions. The 2012 Hannover Messe ended with success.