2012.11.15
Delta MCIS launches Amplon M series UPS in Europe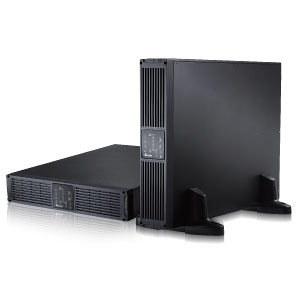 Reliable Power Protection For Small And Medium Businesses
Delta MCIS launched the Amplon M series uninterruptible power supply (UPS), a line-interactive UPS with power ratings of 1/1.5/2/3kVA, that answers the need of businesses in the market for high availability, flexibility, excellent power performance and low Total Cost of Ownership (TCO). The Amplon M series provides sine-wave quality ideally suited for multiple applications such as servers, networking, VoIP and telecommunications in small and medium businesses.
The new Amplon M series offer superior features :
High Availability
With continuous and stable power delivered by the Amplon M series' automatic voltage regulator, the Amplon M series is designed to provide a wide input voltage range and superior battery functions to support customer requirements for high availability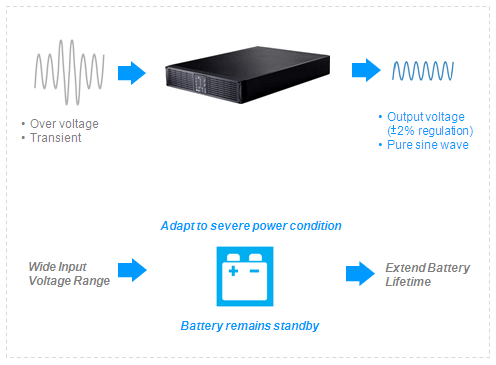 High Flexibility
The Amplon M series features 2U size rack/tower convertible cabinet design to fulfill customers' different configuration needs. For scalable battery runtime, an optional external battery cabinet is available for the 3kVA model.

Excellent Power Performance
Through high output power factor 0.9 and AC-AC efficiency of up to 97%, small and medium businesses are assured of energy savings alongside lower operating costs, resulting in significant cost savings without sacrificing performance.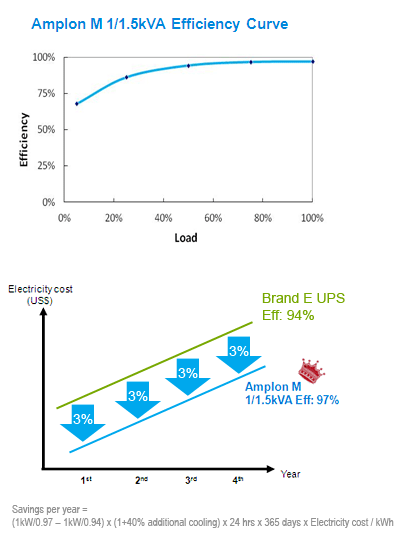 The Amplon M series UPS is an absolutely reliable power protection solution for small and medium businesses that will provide the backbone for business operations continuity. Delta MCIS continues to engineer new UPS development to provide a full range of UPS offerings that fulfill a wide range of customer requirements.