2012.11.14
Delta MCIS rolls out the Ultron EH Series UPS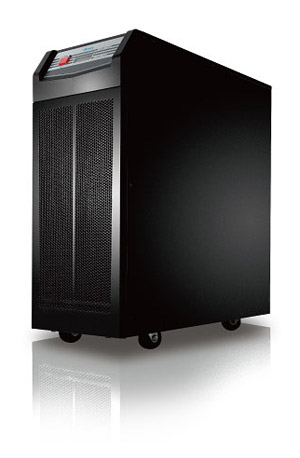 Power Reliability with the Best Total Cost of Ownership
Delta MCIS announced the roll-out of its new Ultron EH series, a true online medium power range uninterruptible power supply (UPS) with three-phase four-line input and single-phase output to protect mission critical operations from downtime, data loss and corruption. With power ratings of 10/15/20kVA, the Ultron EH series provides clean power supply for IT rooms, communication systems, computer network systems, medical treatment systems, monitoring systems, factory equipments, and more. The Ultron EH series delivers greater power efficiency and flexibility with the best total cost of ownership (TCO) to meet customer business requirements.
The new Ultron EH Series offer superior features:
Assured Reliability and High Flexibility
Aiming to achieve high reliability, the Ultron EH Series is designed with online double-conversion topology to completely isolate the output power from all input anomalies. The Ultron EH applies the latest DSP digital control technology design offering rapid computation capability to enhance system stability, and providing precise voltage to load. Featuring a dual input design, the Ultron EH allows different power supply sources and can perform "N+X" parallel expansion and N+X redundancy for up to 4 units without requiring additional hardware. The Ultron EH guarantees high flexibility and assured reliability to protect your critical loads

Best Total Cost of Ownership (TCO)
The Ultron EH Series features high power performance and a wide input voltage range to provide the best total cost of ownership (TCO). Power efficiency can reach 96% in ECO mode. In terms of footprint, Delta is proud to claim the Ultron EH as the most compact UPS of its kind in the market.
The below image is replaced by me. The previous one is from the old ppt. not the released one. Pls be noted.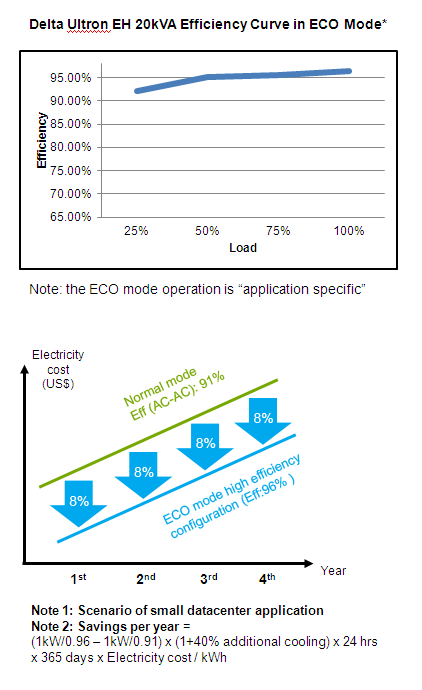 Easy Manageability
The Ultron EH Series with the advanced UPS management software UPSentry 2012 & ShutdownAgent 2012 allows users to remotely monitor and manage from one to multiple UPSs through a web-based interface. It supports a storage maximum of 10,000 event logs.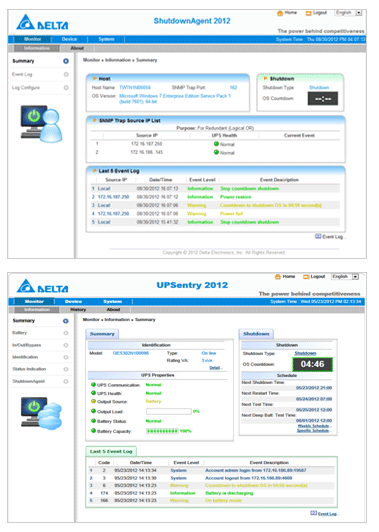 With its outstanding features, the Ultron EH Series not only provides safe, reliable and uninterrupted power for the sensitive electronic equipment at all times. It also delivers greater power efficiency, flexibility, and the best TCO to meet customer business requirements. Delta MCIS continues to develop and provide a full range of UPSs to fulfill a variety of customer applications.