Triple win for Delta high-frequency high-power UPS selected by major Chinese semiconductor companies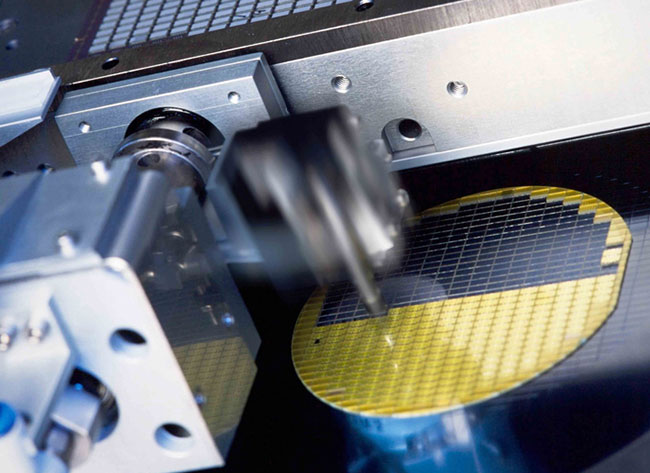 In recent years, the opening of new semiconductor industrial parks has become a popular trend in China. By consolidating its R&D design skills and utilizing Delta Greentech (China)Co., Ltd's (DGC) excellent sales service, Delta Electronics has been awarded three high-frequency and high-power Uninterruptible Power Systems (UPS) procurement projects. The UPS projects are to be implemented at the new fabs of three semiconductor companies, among which includes the largest investment project in the history of the global semiconductor industry—this is creating a lot of buzz in the industry. This series of achievements shows that Delta UPS has established a leading position in the semiconductor industry and has become a model for success among the many significant business opportunities offered by the global semiconductor base in China.
Numerous opportunities in semiconductors with excellent potential in China
The semiconductor manufacturing industry is one of the top 10 global focus industries. Research shows that the overall regulatory goals and policy supports set by the Chinese government are expected to result in huge growth in Chinese semiconductor manufacturing capacity, especially in foundries, packaging, and testing during the 13th Five-Year Plan. Since 2017, at least five 12-inch fabs have begun construction in China. China is soon to become the world's largest base of 12-inch fabs.
Large semiconductor fabs require high quality and reliable power sources for their R&D department, IT, automated equipment, motor loading, and other factory facilities. They have higher requirements for power grid stability. For example, regarding automated equipment on the semiconductor production line, events such as a voltage flicker, a voltage drop, transient interrupted power supply, or loss of power are not tolerated. Even a slight drop in power supply quality may have an impact on production with severe repercussions and large financial losses. According to reliable calculations, any occurrence of equipment downtime at a wafer fab that causes suspended operations can result in losses as high as USD 2 million.
These factors are why semiconductor fabs generally use highly reliable and larger capacity UPS systems. An investment for a single semiconductor fab can also be in the tens of billions of dollars, of which 80% is for the procurement of equipment. The equipment demands are large in volume, highly technical, and with high added value. This is why UPS sales to the semiconductor industry are highly competitive among major UPS companies, with new Chinese semiconductor fabs as the most important battlegrounds.
Delta's innovative new products provide the ultimate reliable solution
Despite the large demand for UPSs in the semiconductor industry, performance does not necessarily have to be sacrificed for a better price-performance ratio. Due to potentially enormous losses caused by equipment downtime, the semiconductor industry requires a larger number of UPS units and higher power consumption compared to other industries. The semiconductor industry has a clearer definition of UPS product requirements: high reliability, high power-efficiency, high flexibility, and smart management.
Dr. Charles Tsai, MCIS General Manager at Delta, indicated that due to the strict requirements of the semiconductor industry, Delta's R&D and manufacturing of UPS products contributed to its absolute advantage. On top of the company's outstanding product performance and best-in-the-industry technology standards, Delta has world-leading R&D design skills that have developed a new product, the UltrOn DPM, which is customized for the semiconductor industry based on unique customer requirements and industry applications. The UltrOn DPM series is the only curve-tracing, high-frequency, high-power UPS in the industry, and it has a significant advantage over all its competitors.
For this investment project, the largest in the history of the global semiconductor industry, Delta's UPS R&D team engaged with semiconductor enterprise users early on to fully understand the specific requirements of the industry, as well as users' desired targets for improvement. The UltrOn DPM is an innovative product series designed for semiconductor R&D and manufacturing. Its "curve-tracing function" makes it one-of-a-kind in the industry with key parameters and curve tracer support for high-level incident analysis and diagnosis, which fully satisfy the special specifications defined by the semiconductor industry. At the same time, the UPS series is designed with highly reliable key component redundancy, a key component warning function, with an eco-mode that reaches as high as 99% efficiency. It is currently the most power-efficient product in the industry that saves on large power bills over long-term customer use. The mode is also a unique design that takes both efficiency and reliability into consideration. It can keep an inverter in operation, run SCR and a connector in parallel, and ensure an uninterrupted supply of power to the load. These significant industry-leading technologies helped Delta use its absolute advantages to win the largest investment project in the semiconductor industry.
Developing semiconductor industrial park infrastructure to create greater business opportunities
In addition to winning the huge UPS procurement project, Delta is looking farther into the future than its peers regarding the wave of new semiconductor fab construction. Semiconductor fabs over 13.333 hectares mostly exist in industrial parks. These could be called small communities which have a packaging and testing facility, a scientific research and design center, an IC foundry, and large living quarters surrounding it. Potential business opportunities also lie within the infrastructure solutions.
Donald Yo, Managing Director of Delta - DGC, has high hopes for Delta's future in the semiconductor industry. He said "The Chinese government is ambitiously creating a local semiconductor industry. With the influence of the recent China and US IC incident, it won't be long before China becomes the world's largest semiconductor foundry base. This means that there will be even greater business opportunities for Delta in the future. UPS products are only the starting point we will be using to integrate other Delta solutions, such as electric vehicle charging stations and smart buildings. We will be fighting for a bigger share of the semiconductor industrial park investments that are worth tens of billions of dollars."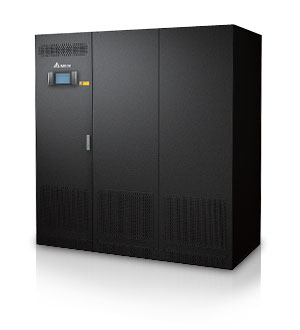 ▲ Delta researched the unique features of industry applications to create the innovative UltrOn DMP high power UPS series, customized for semiconductor foundries.