Delta Amplon N series UPS provides reliable power protection for a Fortune 500 company in precision electronics manufacturing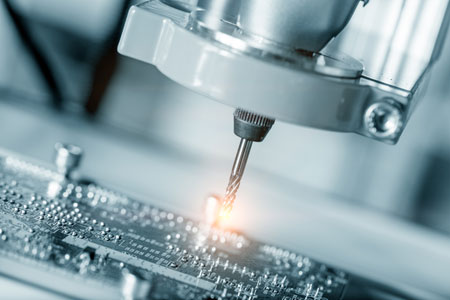 The rapid development of information technology has brought on an increasing demand for electronics manufacturing, especially high-end precision electronics components. What has come along with this is the wide application of high-end automated equipment. With this trend, the safety and high performance of the production line has become a key focus of enterprise managers. Sudden power failures not only significantly affect the smooth operations of the production process, they can also cause damage to expensive precision equipment. This is why UPS systems have gained a role in guaranteeing the normal operation of the production line, as electricity is the main type of energy used by manufacturers. Equipping UPS systems with outstanding performance not only guarantees a continuous power supply, it also ensures the quality of the power supplied, satisfying the demand for power assurance during production processes.
Delta has solid experience in the manufacturing industry, especially in electronics processing and manufacturing. It has created many advanced power supply and power quality solutions. The advantages of Delta are its excellent product quality, professional technical support, and the ability to create tailored professional solutions for its clients, providing a competitive return on investment and total cost of ownership. Delta's N 1-3kVA series small power rating UPS has been successfully applied at a precision electronics processing plant located in Suzhou of China that is owned by one of the top 500 global companies, providing reliable power protection for its production lines.
For this project, Delta engineers researched user demand along with the production site environment, and then recommended the N series UPS 1-3kVA. Not only is it highly reliable, it can also save significant power. Delta's N series UPS 1-3kVA are single-phase UPSs that use online double conversion topological structures, able to provide a steady and reliable sine wave power supply. Its industry-leading product advantages create benefits for users such as an output power factor that reaches 0.9 with a maximum overall efficiency of 93%. Not only does it provide a safe power guarantee for user electronics, it also lowers operational costs.
The manager of this precision electronics processing enterprise was very satisfied with the performance of Delta's N series UPS 1-3 kVA, and is considering it for their following plant expansions and other plans. Delta will be able to develop more practical and efficient solutions in the future based on its understanding of the needs and application environments of its manufacturing clients, while offering the best competitive advantages.