Delta MCIS Secures Power Reliability for Packaging Sector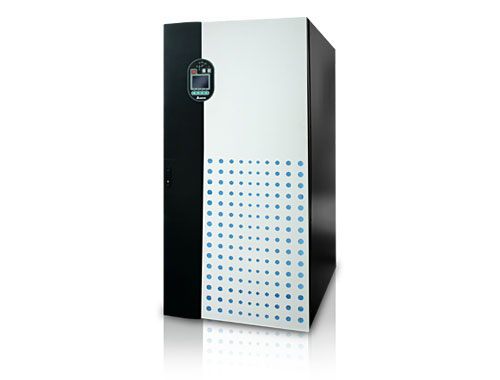 Delta MCIS successfully secured power reliability for a leading manufacturer of primary consumer packaging solutions in India. This manufacturer is a subsidiary of one of the top 10 consumer packaging companies in the world, making a sales turnover of Euro 2.1 billion with operations across the globe with a client list including impressive labels such as Levers, Nestle, Cadbury, Britannia, GlaxoSmithkline, Coca-Cola, Perfetti, Dabur, Marico, Proctor & Gamble, and so on.
This packaging manufacturer faced the challenge of ensuring continuous operation of its Rotomec Rotopak 3000-3R EL Rotogravure printing process line in its plant. A typical Rotogravure printing process involves the engraving of images onto an image carrier. The director of their plant facility sought out to acquire a system for assured power availability and system reliability. In the event of power blackout, the Rotogravure printing process could come to a halt and result in a wastage of 15 kgs of paper rolls and 30 minutes of employee time. To this packaging manufacturer, the implementation of a reliable and efficient power backup solution was a critical task to prevent material and man-hour's wastage while maintaining targeted production output.
To ensure continuous operation of Rotomec Rotopak 3000-3R EL Rotogravure printing process line, the Delta MCIS India conducted a load analysis for the total process to measure the electrical trends in running load condition and found out the power quality problem. In the load study it was noticed that due to the heavy blower & exhaust motors, high inrush currents was being generated. The Rotomec 9 colour printing process is critical application and demands clean power for its proper operation since it contains sensitive PLC circuits. To fulfill customer need of UPS as a back-up power and ensure smooth operation, Delta MCIS proposed the Ultron DPS Series UPS to the project and in the meantime provided suggestions on UPS operation to avoid the inrush currents problem as a total solution. The UPS is currently loaded to 60 % and parameter like UPS input PF is >0.99 & iTHD is <3% (Current Harmonic Distortion), thus ensuring the line level demand in limits with the existing electrical setup.
Although many suppliers bid for the project, Delta came out on top due to its well established reputation and unsurpassed product quality. The Ultron DPS series offers high energy efficiency to reduce operational costs and achieved ideal total cost of ownership. The Ultron DPS series is a double-conversion, IGBT rectifier, 3-phase UPS incorporating state of art Triple Level Inverter (TLI) topology. In possession of such advanced technology, the Ultron DPS is a new benchmark of back up power solution featuring high efficiency up to 96%. In addition, Ultron DPS Series UPS is designed with patented power factor correction (PFC) topology rendering high input power factor (>0.99) and low iTHD (< 3%).
For this leading manufacturer of primary consumer packaging solutions, the Ultron DPS solution was a success. Without additional hardware, Ultron DPS Series UPS also offers a flexible and convenient way to expand the total output power to fulfill business growth. Delta's association with the packaging sector will help add to the its credentials and work as a reference for printing applications. By working closely with this leading packaging manufacturer in India, Delta proves once again that it is The Power Behind The Most Competitive Manufacturing.