2017.07.21
Participation of Delta Power Solutions in Datacenter Dynamics in Bengaluru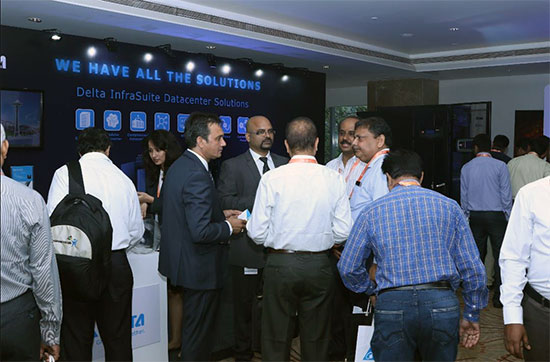 Delta Power Solutions participated in Datacenter Dynamics event in Bengaluru on 19th and 20th July 2017. The event was attended by around 500 CIOs, CTOs, IT heads, Purchase Heads and people on both the days. The products showcased at the event were
DPH 75 KVA
,
HPH 120 KVA
, Lithium Ion Battery.
There were many sessions that took place on both the days and the panellist for these sessions were renowned people like Anshu Sharma Raja, SVP and Head of Technology Infrastructure – Vodafone , Vinay YS, VP Engineering - Flipkart , Krish Kumar, Chief Executive Officer- Bridge Data Centres. The topics of these sessions were related to Datacentres and the use of it in various industries.
Mr. Deepak Singh Thakur, Director – Sales, Services and Engineering from Delta Power Solutions gave a presentation on renewable energy for data centre on Day 1.
The event was quiet successful with many visitors attending it on both the days.