2018.05.16
Delta Launches High-Performance Ultron HPH Series UPS 160-200kVA to Strengthen Mid-Power Lineup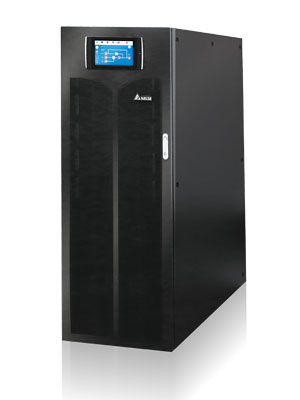 Delta Electronics, Inc., the world-leading thermal management and energy saving solutions provider, today announced the launch of its new mid-range
Ultron HPH 160-200 kVA
online double conversion uninterruptible power supply (UPS).
With the addition of its latest Ultron HPH, Delta now offers a UPS family that includes models to cover all capacities ranging from 20 kVA to 200 kVA. The new model delivers efficiency, power, and high availability for mid-sized enterprise applications, telecommunication data centers, financial institutions, and industrial automation and control. "With the availability of the 160-200 kVA model, we've now got the entire range of capacities from 20 kVA to 200 kVA covered. The market for UPS devices of 100 kVA and more is seeing healthy growth in this segment. Now, our customers will always be able to find the right Ultron HPH for use in their particular case," said Dr. Charles Tsai, head of the Mission Critical Infrastructure Solutions (MCIS) Business Unit (BU) at Delta. The enhanced energy efficiency and high availability make this latest Ultron HPH a viable option for organizations seeking to minimize total cost of ownership. Intelligent battery health monitoring further increases this Ultron's reliability by allowing for predictive maintenance.
The Ultron HPH series UPS can boast of several recent successes, including use by a leading Korean semiconductor manufacturer, a large collocation and server hosting data center in St. Petersburg, and a modern football stadium for FIFA in Moscow, which have all chosen the HPH Ultron family as their backup power supply.
The Korean semiconductor firm is using the HPH 20kVA on its capacitor production line. At the collocation data center Miran in St. Petersburg, the HPH 120kVA UPS ensures the around-the-clock availability of high-density servers while saving the company energy. In Moscow, HPH series UPSs are safeguarding the operations of a modern football stadium for the FIFA 2018 sports event in Russia. Reliable power for the facility's emergency notification systems, offices, and hotel complex is the key to a successful international competition.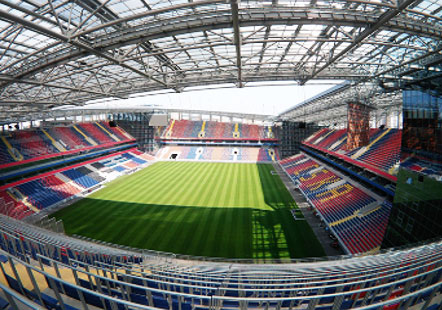 ▲ Delta's HPH series UPS ensures a reliable power supply for a modern football stadium in Moscow. The stadium has a capacity of 30,000 and meets all UEFA and FIFA requirements.
Highlights of the New Ultron HPH Series UPS 160-200 kVA
High energy efficiencies of up to 96.5%
The latest Ultron HPH achieves up to 96.5% AC-AC efficiency during normal operation and up to 99% efficiency in ECO mode. The UPS delivers fully rated power (output power factor=1, kVA=kW) providing maximum power capacity to the load without de-rating the UPS.
High power quality with THDv < 0.5%
The high power quality of the latest Ultron HPH UPS devices means less heat is generated and the performance and life of the electronic equipment is maximized.
Parallel expansion up to 1.6MVA for better flexibility
Ultron HPH series UPSs are suitable for use in standalone, N+X, and hot standby configurations. A synchronized multiple bus that achieves 2N reliability is also available. The 160-200 kVA model allows for capacity expansion and redundancy, using as many as eight units for up to 1.6 MVA without adding any additional control hardware. Adjustable charging current and battery voltage help the units adapt to different types of batteries, and the flexibility in selecting the number of batteries used optimizes battery investment. The Ultron HPH offers the right features to meet the requirements of a broad range of scenarios.
10" color touch screen and management features
Delta's new HPH-series Ultron UPS offers the ability to view up to 10,000 event logs on the touch panel. The unit's 10" LCD screen can optionally display information on security, cooling, fire protection, and temperature in addition to battery status. The availability of all this information on the touchscreen of the UPS allows for easy local management.
Ultimate availability
Besides their high energy efficiency, Ultron HPH series UPS devices also offer high system availability thanks to key component redundancy and superior front-access serviceability. Predictive maintenance features warn of failures before they occur, significantly reducing maintenance time and cost. Advanced event analysis that uses key parameters and a waveform record enables advanced diagnostics. The built-in USB port allows for convenient firmware updates and supports event log features for better serviceability.
"I am confident our new high performance UPS will enjoy even greater recognition from customers who are seeking to lower their carbon emissions and save energy as their focus on environmental conservation increases," concluded Dr. Tsai.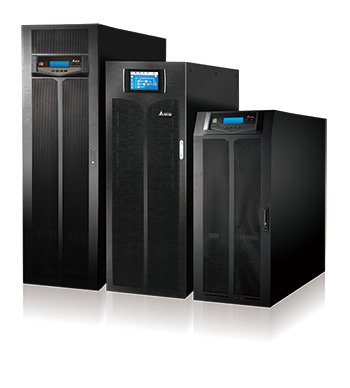 ▲ The high power performance Ultron HPH series UPS 20-200 kVA provides best-in-class power protection with maximum energy efficiency up to 96.5%.