2018.05.04
Delta Showcases Its Data Center Infrastructure and Solutions at Data Center Symposium 2018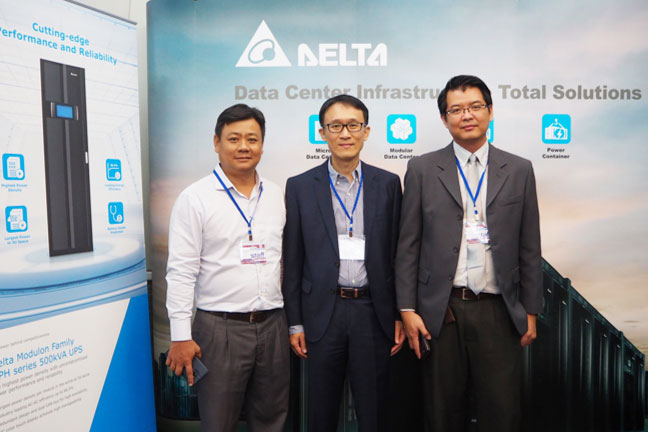 Delta Electronics (Thailand) PCL., one of the world's leading electronics, energy management and Information and Communication Technology (ICT) innovators, showcased its latest integrated data center infrastructure solutions-InfraSuite-at the Data Center Symposium 2018. The event for the data center segment in Thailand was at the Chaophya Park Hotel Bangkok.
At the Delta booth, Mr. Sakda Sae-Ueng, Delta MCIS Senior Manager, presented the company's high-power data center solutions and its latest products including prefabricated modular power solutions to the ICT businesses and data center managers. Delta highlighted its latest Mission Critical Infrastructure Solutions (MCIS) products and solutions including Delta InfraSuite Precision Cooling product the RowCool Series for data center cooling and the Uninterruptible Power Supplies (UPS) Modulon DPH series 500 kVA that offers power protection for medium-sized data centers. The company's innovative modular UPS technologies meet the customer's rigorous demand for high power density, high power performance and ultimate availability.
Delta leverages its core competencies to drive innovation in the four main modules of InfraSuite: power management, rack and accessories, precision cooling and datacenter infrastructure management system. The company's energy efficient data center solutions offer optimal savings for hard infrastructure that facilitates information exchange.
Thailand Datacenter Symposium 2018 on May 3-4'18
Objective: To promote Delta Datacenter solutions and branding
Displayed product: DPH500, PDC and Rack
Target audience: end user/SI/Consultant in data center related business, total ~200 participants