2018.12.10
Delta Electronics Earns Highest Rating for 2018 Russian IT Channel Champions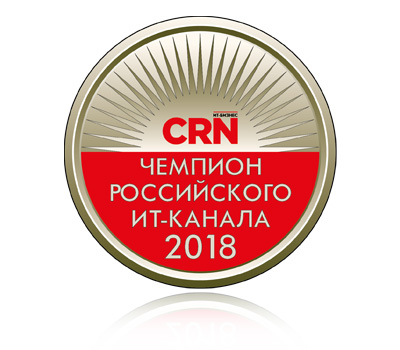 Delta Electronics, a global provider of power and thermal management solutions, is the best rated company among CRN/RE magazine's 2018 Russian IT Channel Champions. Delta Electronics was recognized in the Uninterruptible Power Supplies category.
The editor of CRN/RE magazine summed up the results of the 2018 Russian IT Channel Champions, which is the eighth time this rating has taken place. As part of the study, resellers evaluated their satisfaction with vendor performance for specific product categories, including: uninterruptible power supplies, x86 servers, storage area networks, desktop computers, laptops, printing devices (printers and multifunction (all-in-one) printers), monitors, networking hardware, projectors, and NAS systems for home and office.
The rating respondents evaluated satisfaction with vendor performance according to the following criteria: Product Quality, Price/Quality (Price/Performance) ratio, Activity in Product Promotion, Product Profitability, Marketing Support for Partners, Technical Support for Partners, Customer Service, and Partner Training and Certification.
The resellers were asked to evaluate the performance of the vendors for each of the above-mentioned criteria on a 10-point grading scale with several criteria. The average grades for each of them were multiplied by the average weight of a criterion in the nomination. The overall evaluation of the performance of the vendors as part of the nomination is equal to the sum of the "normalized" grades scored by each vendor according to the eight criteria.
The representatives of 343 reseller companies in forty-four cities took part in the survey, which was conducted from May to October 2018. Voting questionnaires were sent by e-mail. To avoid duplication and data distortion, only the questionnaires with a specified company name were taken into account. The questionnaires were compiled based on the CRN/RE subscriber address base. Survey respondents were top managers, purchasing managers, sales managers, business development staff, and marketing managers.