Data Centre World 2017, Singapore
Location:
Marina Bay Sands, Singapore
Contact:
E-mail:
ups.singapore@deltaww.com
Meet Delta's Mission Critical Infrastructure Solutions at Data Centre World 2017, Singapore
The Mission Critical Infrastructure Solutions (MCIS) in Delta Electronics cordially invites you to join us at Data Centre World 2017, Singapore, from Oct. 11-12, at Stand H20, in Marina Bay Sands, Singapore.
Under the theme "We have all the datacenter solutions", Delta will present total solutions for datacenter infrastructure with a complete offering of data centre power, cooling systems, monitoring platforms, as well as modular to containerized solutions.
Data centers are more complex than ever today, and are growing both larger in their deployed footprint, and denser in terms of compute power and facility equipment being packed into them. The velocity of DCIM's growth, coupled with the very real and tangible benefits makes understanding DCIM important not just for facility managers, but also for CIOs and IT managers. During the Data Centre World show, Delta will have a live demonstration of DCIM at its booth to show customers this sophisticated monitoring solution that includes power, energy, assets, work orders, security, capacity management, and more.
In the meantime, Delta will also present its modular DPH series UPS 500kVA with the world's highest power density per module at 55kVA. For large datacentres, colocation or cloud service providers, the newly-launched DPH 500kVA UPS offer advanced failure detection and event analysis capability for proactive reliability.
You are welcome to visit and see how Delta MCIS's datacenter solutions can be applied in different industries and provide benefits to customers worldwide. Delta will be located at stand H20 during DCW2017 in Singapore from Oct 11th to 12th.

Click here to register for a free DCW entrance e-ticket.
We look forward to seeing you there!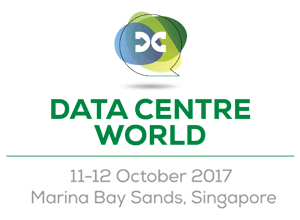 Recent Events
2017.03.20 - 2017.03.24
CeBIT 2017
Hannover, Germany