Success in the Wuhan Airport Data Center : Episode 2 – Using Delta's Modulon DPH series UPS to achieve a 5A-level IDC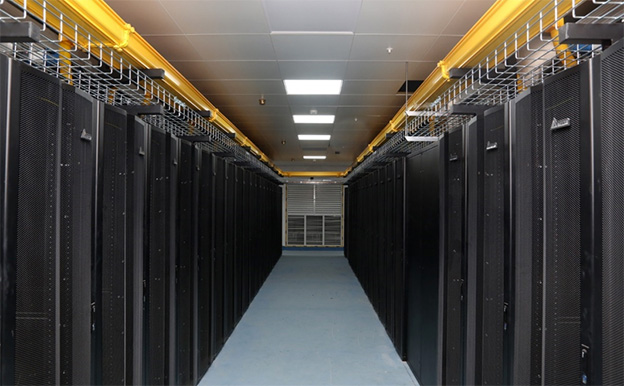 The Wuhan Airport Data Center Project by Wuhan Zhongwei Yifang Big Data Technology Co., Ltd. was officially launched in Wuhan, with a total investment of 13 billion yuan to build the largest international 5A data center in Central China. In less than six months, Delta's overall solution completed the deployment of 10 point of delivery (POD), to help successfully finish the first phase of the data center project, with famous internet companies such as Baidu, Tencent, and iQiyi soon to follow.

Delta's exclusive new technology achieve with a 5A-level IDC
In response to the Internet "big link" strategy from the Hubei Provincial Government and the Wuhan Municipal Government, the goal of the construction is to build the airport data center on an international 5A-level data center. Upon completion, it will become the largest Internet data center in Central China, accelerating the infrastructure upgrade for a smart city while meeting stringent requirements for network data service in the airport and even in Wuhan and Central China.
The "A's" used in the international 5A data center are abbreviations that stand for Anyone, Anywhere, Anytime, Any-device, and Anything. They specifically refer to anyone authorized and certified who, at any time and in any place with Internet access, can use any terminal device to safely access applications and materials to fulfill their needs in work, study, and life, which is also the highest standard for the IDC (Internet Data Center).
With the arrival and entry of well-known Internet companies, the data center base must deal with a massive amount of data access, as well as various applications and emergencies for the network. For e-commerce, the nationwide "Double-Eleven Shopping Fest of November 11" will see an influx of tens of millions of visits per minute, and video content providers will require fast response speeds with smooth video playback at all times, which are all challenges for the IDC services.
In response to the 5A challenge, Delta utilized its DPH 500kVA series UPS, which is designed for ultra-large-scale IDC and employs the latest technology.
The DPH 500kVA Series modular UPS offers significant advantages such as: self-detection warning, a perfect balance between reliability and energy efficiency, full-module backup and redundancy, and a design for the industry's highest power density. With its rich data experience, Delta conducted in-depth research on the components inside the UPS that are prone to damage from aging, such as capacitors, IGBTs, and fans, and obtained valuable insight into their durability and lifespans. Based on charge and discharge performance, temperature curves, and changes in rotation speed, Delta can accurately determine component status and warn in advance for timely repairs and replacement, so that dangerous last moment for the UPS never comes.
As a major consumer of energy, the ultra-large-scale IDC is facing the pressure of operations and maintenance with a high volume of electricity bills. Delta's DPH 500kVA Series UPS design includes a highly reliable system sleep function that helps the system achieve energy efficiency by having one power module turn off every 30 seconds and enter sleep mode according to customer loading status. When encountering a power failure, the system quickly starts the entire UPS power module within 2 milliseconds and enters into a working state, striving for the perfect balance between reliability and energy efficiency.
In addition to the industry-exclusive technologies mentioned above, the DPH 500kVA Series also features leading technologies such as the industry's largest 10-inch full touch screen and designed with full-module backup redundancy, compatible iron-lithium battery, single-cell battery monitoring, ambient temperature, modular sleep function, and 500kVA highest power density. The modular UPS features single-rack expansion and parallel system expansion, which greatly improves the reliability of the power supply system and the selection of the expansion solution, effectively reducing the initial investment. The module with the industry's highest power density is only 3U high, and it is convenient for one person to install. Expanding the power module from 50KW to 600KW for single systems, allows customers to build a power system with a maximum level of up to 4.8MW. The first phase of the Wuhan Airport data center base has 51 DPH 500kVA Series UPSs, which provide reliable power protection for the international 5A data center.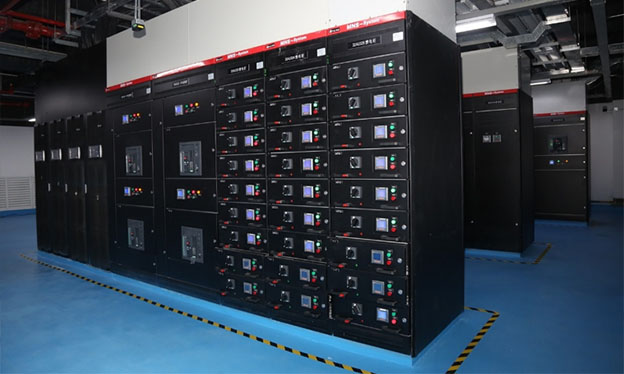 ▲ In response to the 5A challenge, Delta utilizes its DPH 500kVA Series UPS, which is designed for ultra-large-scale IDCs, employs the latest technologies, and has the highest power density in the industry.

Delta, as a solutions provider for data center infrastructure, provides small, large, and ultra-large data centers for users in different industries around the world. In addition to superior product performance and the industry's best-in-class technology, Delta utilizes its world-leading capabilities in R&D design that are based on customer needs and industry-catered applications to introduce more industry-specific product solutions, such as the DPH 500kVA Series UPS for ultra-large IDC data centers, that enjoy a significant advantage over those of its competitors. With the increasing popularity of cloud computing, the rise of big data, the arrival of the 5G era, and the construction of ultra-large-scale data centers, Delta looks forward to serving more users and continuing its successful experience with international data centers.