Success in the Wuhan Airport Data Center : Episode 1 – A hyper scale IDC with Delta's POD solution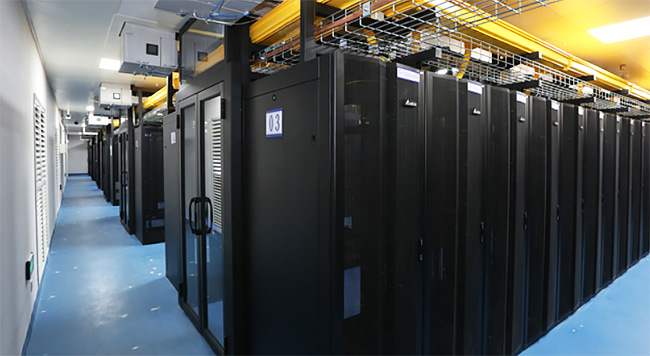 The Wuhan Airport Data Center Project by Wuhan Zhongwei Yifang Big Data Technology Co., Ltd. was officially launched in Wuhan, with a total investment of 13 billion yuan to build the largest international 5A data center in Central China. In less than six months, Delta's overall solution completed the deployment of 10 point of delivery (POD), to help successfully finish the first phase of the data center project, with famous internet companies such as Baidu, Tencent, and iQiyi soon to follow.
Deploying a hyper scale IDC with Delta's POD solution
Known as the "Passageway of Nine Provinces" throughout its history, Wuhan is working hard to build a "Passageway for China" in the Internet world. In recent years, many domestic and foreign Internet giants have come to set up their operations in Wuhan, and the city is becoming a new force in China's Internet field. Among these developments, the project team for Wuhan Airport Economic Development Zone (WAEDZ) is committed to building a "network security industry port" by taking advantage of the city's location as China's economic and geographical center and its advantage in the industry as China's first "national network security base", which has attracted investments from many well-known domestic and international corporations. The "Wuhan Airport Data Center Base" built by the Wuhan Zhongwei Yifang Big Data Technology Co., Ltd. is one of the company's fist projects. Upon completion, it will feature a scale of 20,000 cabinets, which will bring many first rate Internet and industrial corporations to Wuhan.
The first phase of the project for the data center base was officially launched in May 2018. Delta's POD solutions include UPSs, high-compatibility smart power distribution units, high-density racks, pre-engineered cabinet-top cabling modules, rPDUs, air containment systems, and data center infrastructure management systems (DCIM). Designed for high-availability, quick setup, and green energy efficiency to cater to the needs of data center users, each micro-module is self-contained and can form an independent and complete space with excellent capacity expandability, high usability, and easy management.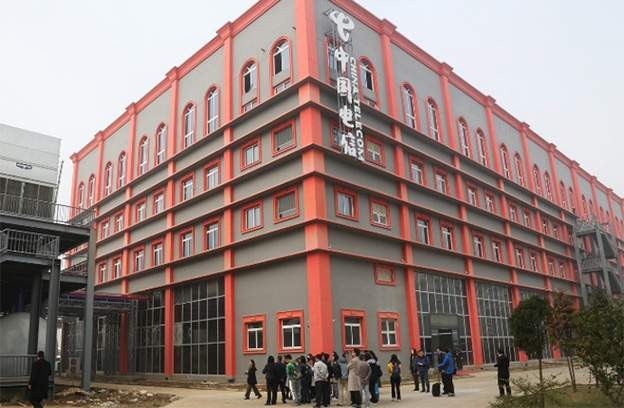 ▲ Delta invited 30 media companies to visit the first phase of the Wuhan Airport Data Center Base, and witness the largest international IDC in Central China.
Because of the high-energy consumption, poor usability, and long set up time issues of traditional data centers, the "POD" has become a new data center trend. Delta's POD solutions are very mature, with advantages such as factory integration and testing to simplify and accelerate onsite installation while ensuring more predictable and reliable operation. At the construction site of the data center base, Delta engineers need only to assemble the preconfigured modules into place one by one, with each module and its internal structure following a standardized installation program. This type of construction simplifies the amount and difficulty of engineering work, shortens construction time, and reduces cost. In the first phase of the project, Delta deployed 10 POD, 2,318 cabinets and motor rooms. It utilized the Data Center Infrastructure Management System (DCIM) - InfraSuite Manager for tasks such as monitoring the temperature and humidity of each service room, sending alerts for water leakage of the precision air conditioning, monitoring voltage, resistance, and temperature of the battery, as well as monitoring and warning about UPS current and voltage. Completion of this phase took less than 6 months, and customers recognized the higher efficiency that resulted.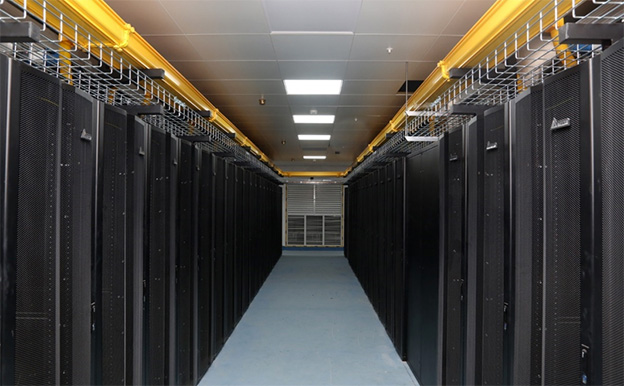 ▲ Delta has deployed 10 POD in the first phase of the project.