DPH Series UPS, Three Phase, 50- 300/500/600 kVA
Introduction
Product available regions:
.
The world's highest power density providing ultimate MW power protection with leading power performance and superior reliability
In this IT intensive world with heavy data traffic driven by cloud, 4G/5G and media streaming applications, IT managers are facing the challenges of increasing rack power density and limited data center space. Delta's innovative modular UPS technologies provide the answer to customers' demands for high power density, high power performance, and ultimate availability. The brand-new Delta Modulon DPH series UPS 50-300/500/600 kVA achieves the industry's leading power density of 50kW per module, offering the smallest footprint and best space utilization. The Modulon DPH Series UPS is the ideal modular power protection for MW data centers to achieve total cost of ownership (TCO) optimization.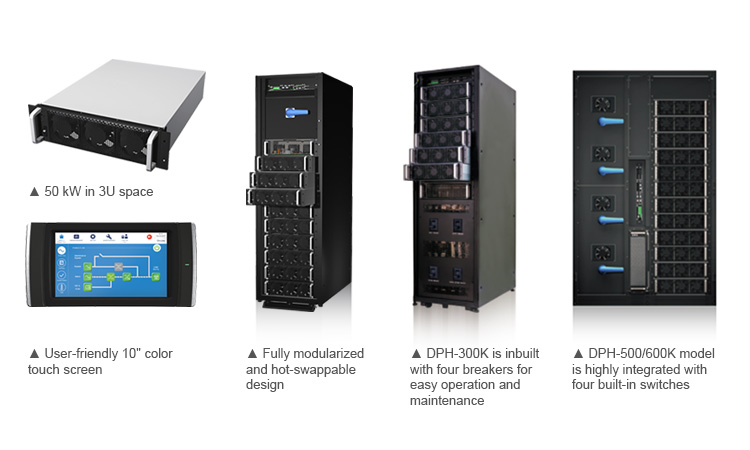 Applications: