Delta UPS Watches Over the Launch of One Important China's Target Spacecraft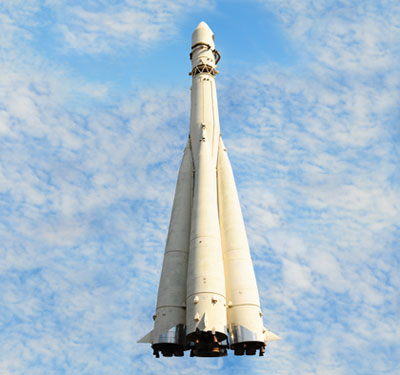 China successfully launched a new target spacecraft into space in 2011. As the nation celebrated, Delta China announced that a
Delta UPS solution
was on duty in the server room of its Satellite Control Center to ensure the continuous availability of critical equipment used for satellite tracking and control during the launch.
This target spacecraft is China's first space lab. It links up with some other spacecrafts China has previously launched over the next two years to establish the first Chinese space laboratory. The launch of this target spacecraft represents an important milestone in China's development of manned spaceflight. For this launch, responsibility for tracking and control was assigned to the Satellite Control Center where the satellite was launched.
Critical functions of the satellite control center's server room include spacecraft tracking data and the processing of remote sensing parameters. A stable and reliable Uninterruptible Power Supply (UPS) is therefore essential to ensure the power supply of the orbital satellite tracking & communications data server room. After a careful review of many UPS supplier brands on the market, a team of experts firmly decided on Delta's UPS solution for its high availability and exceptional quality.
Delta China designed a custom solution for China's satellite control center based on the expected workload of the tracking & communications data server room, differences in the levels of importance, and the architectural layout of the building. For the distributed power supply and key areas, the custom solution used Delta's NT80kVA 1+1 redundant power supply and a total of 16 UPS units rated between 7kVA and 320kVA. All UPS equipment was also managed using Delta's proprietary central management software. The software allowed for centralized power supply monitoring of single-phase Amplon N+ series (E series) and three-phase NT series located on different floors. Delta's UPS systems also have the advantages of scalability and smart monitoring, greatly reducing the amount of required system maintenance and the risks associated with system operation.
For this project, Delta China adopted a flexible and distributed UPS power supply solution based on the user's requirements. The smart monitoring solution was also seamlessly integrated with the hardware of the UPS, greatly enhancing the reliability, availability and maintainability of the satellite control center's power supply. Delta's UPS made an outstanding contribution to China's aerospace industry by helping ensure a successful launch.