Delta InfraSuite - Data Center Infrastructure Solutions
Delta InfraSuite Power Management
Integrated power distribution for optimal power management
The supply of power is indispensable to datacenter operations. A stable power supply, redundancy, and a reliable power distribution system that protects equipment, achieves high efficiency and saves energy at the same time are primary considerations when setting up or maintaining a datacenter.
Delta's power management solution is composed of Uninterruptible Power Supplies (UPS), Power Distribution Unit (PDU), Rack Power Distribution Units (rPDU), Rack-Mount Remote Power Panel and Rack-Mount Static Transfer Switch that provide optimal power distribution and protection for devices inside a rack.
Delta provides clean and stable power for the datacenter to ensure continuous operation in case of power failure while enabling maximum operating efficiency with the lowest cost.
Data Center Management System
Have the entire data center at your fingertips
To keep operations running smoothly, even under adverse conditions, an effective data center management system is indispensable. Without such a solution in place, you are at constant risk of data loss, data corruption, and hardware damage. Delta provides you a complete Data Center Management System Product Portfolio that simplifies the process of monitoring and managing the data center on a single platform.
InfraSuite Product Categories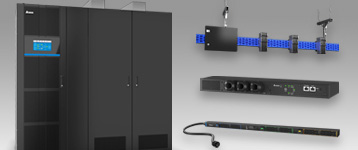 Power Management
Integrated power distribution for optimal power management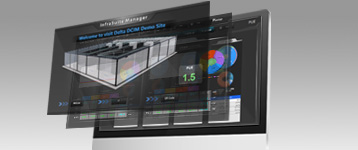 Management System
Have the entire data center at your fingertips