HPH Series UPS, Three Phase, 160/200 kVA
Introduction
Product available regions:
.
| | |
| --- | --- |
| North America | South America |
| | ● |
Highly reliable and efficient backup power for medium enterprise operations
The brand-new Ultron HPH series 160-200 kVA is a true online double-conversion UPS offering the best-in-class combination of power performance and efficiency for medium data centers, pan-IT, and other mission critical applications. Thanks to Delta's R&D expertise and excellent engineering capabilities, the Ultron HPH features up to 96.5% AC-AC efficiency, low iTHD < 3%, and high input power factor > 0.99 resulting in significant total cost of ownership (TCO) savings. Highlights of the highly reliable Ultron HPH series UPS design include key component redundancy and proactive battery health detection. With its combination of superior availability and power performance, the Ultron HPH 160-200 kVA is the top choice for power protection of sustainable medium business operations.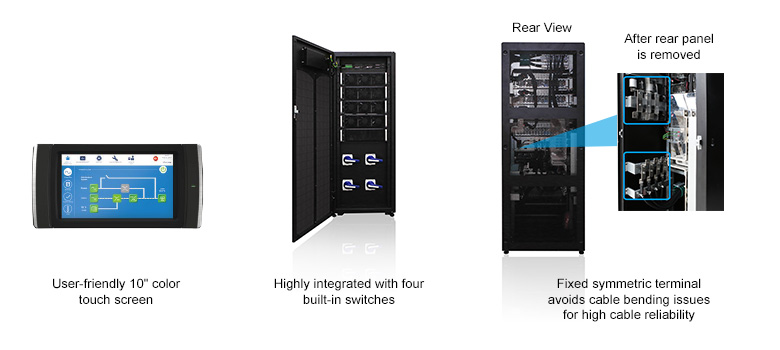 Applications: