2012.09.24
Delta führt USVs der Amplon M-Serie ein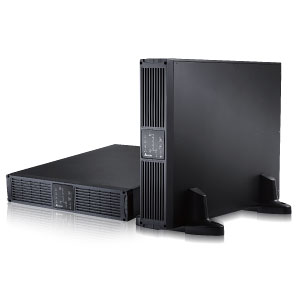 Zuverlässiger Schutz der Stromversorgung für kleine und mittlere Unternehmen
Delta, der weltweit führende Anbieter von Schaltstromversorgungen und Gleichspannungslüftern mit bürstenlosem Motor sowie wichtiger Anbieter von Energiesparlösungen in vielen Bereichen, hat heute die Einführung der neuen USV Serie (Unterbrechungsfreie Stromversorgung) Amplon M in Europa und Russland durch seine Geschäftseinheit MCIS (Mission Critical Infrastructure Solutions) angekündigt. Die Amplon M-Serie umfasst netzinteraktive USVs mit Nennleistungen von 1 kVA, 1,5 kVA, 2 kVA und 3 kVA, die eine Sinuskurvenqualität bieten, die sich ideal für verschiedene Anwendungen wie Server, Netzwerke, VoIP und die Telekommunikation in kleinen und mittlere Unternehmen eignet. Die Amplon M Serie sorgt für hohe Verfügbarkeit und Flexibilität sowie eine ausgezeichnete Stromversorgungsleistung, sodass die Kundenanforderungen bei niedrigen Gesamtkosten vollständig erfüllt werden.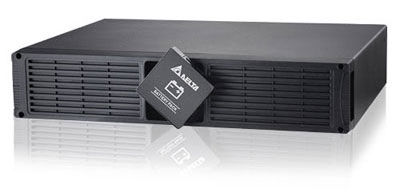 ■ Die Amplon M-Serie besteht aus neuen netzinteraktiven USVs von Delta mit hoher
   Verfügbarkeit und Flexibilität sowie ausgezeichneter Stromversorgungsleistung.
   Sie eignen sich ideal für kleine und mittlere Unternehmen.
Als netzinteraktive USV ist die Amplon M Serie mit einem automatischen Spannungsregler (ASR) ausgestattet, der eine stabile Spannung bei gleichzeitig hoher Verfügbarkeit liefert. "Da die Nutzungszeit für IT-Anwendungen von kritischer Bedeutung ist, bildet 'hohe Verfügbarkeit' zweifellos eine der wichtigsten Anforderungen der Kunden an USVs", sagte Dr. Charles Tsai, General Manager von Delta MCIS. "Amplon M wurde für einen großen Eingangsspannungsbereich und eine herausragende Funktionsweise als Batterie ausgelegt, sodass die Kundenanforderungen an hohe Verfügbarkeit unterstützt werden."
Neben der hohen Verfügbarkeit bietet die Amplon M-Serie mit ihrem konvertiblen und für verschiedenste Konfigurationen geeigneten Rack-/Tower-Gehäuse mit 2 HE auch eine hohe Flexibilität. Zur Skalierung der Batterielaufzeit ist für das 3-kVA-Modell auch ein optionales externes Batteriemodul erhältlich.
Und neben der hohen Verfügbarkeit und Flexibilität geht die Amplon M-Serie auch bei der Stromversorgungsleistung keine Kompromisse ein. Der hohe Ausgangsleistungsfaktor liegt bei 0,9, die AC-AC-Effizienz von 97 % sorgt für erhebliche Betriebskosteneinsparungen für die Kunden.
Dazu Dr. Tsai: "Amplon M ist eine absolut zuverlässige Lösung für den Schutz der Stromversorgung in kleinen und mittleren Unternehmen, die das Rückgrat der geschäftliche Kontinuität bilden kann. Wir sind stolz darauf, dieses neue Produkt mit seiner hohen Verfügbarkeit und Flexibilität sowie seiner ausgezeichneten Stromversorgungsleistung vorstellen zu können. Delta MCIS wird die Entwicklung der USVs weiterführen, um eine komplette Palette von USVs anbieten zu können, die eine große Streubreite von Kundenanforderungen erfüllt."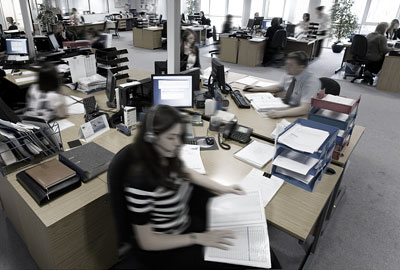 ■ Amplon M ist eine zuverlässige Lösung für den Schutz der Stromversorgung
   in kleinen und mittlere Unternehmen und kann das Rückgrat der geschäftlichen
   Kontinuität bilden.
Mehr M-Serie Einführung, klicken Sie bitte hier.
---
Über Delta Group
Die im Jahre 1971 gegründete Delta Group ist ein weltweit führender Anbieter von Energie- und Wärmemanagementlösungen. Unser Leitsatz "To provide innovative, clean and energy-efficient solutions for a better tomorrow" unterstreicht unser Eintreten für nachhaltigen Umweltschutz und gegen den globalen Klimawandel. Als renommierter Anbieter von energiesparenden Lösungen konzentriert Delta ihre geschäftlichen Aktivitäten auf Leistungselektronik, Energieverwaltung und clevere Lösungen zur Umweltentlastung. Die Delta Group unterhält Vertriebsniederlassungen weltweit sowie Produktionsstätten in Taiwan, China, Europa, Thailand, Japan, Indien, Mexiko, Brasilien und den USA.
2011 wurde Delta in zwei Dow Jones Sustainability Indexes (DJSI) geführt: dem DJSI World Index und dem DJSI Asia/Pacific Index. Zusätzlich wurde Delta als "Gold Class Company" und "Sector Mover" in das 2012 Sustainability Yearbook of SAM (Sustainable Asset Management) aufgenommen.
Weitere Informationen zur Delta Group finden Sie hier: www.deltaww.com
Über Delta-USV und MCIS Business Unit
Deltas Mission Critical Infrastructure Solutions (MCIS)-Geschäftszweig entwickelte eine Vielfalt unterschiedlicher USV-Lösungen. Unter dem Leitsatz "Vorsprung durch Leistung" spielt MCIS eine wichtige Rolle bei nachhaltiger Wettbewerbsfähigkeit in der Geschäftswelt unserer Kunden. Diese Rolle füllen wir durch hoch zuverlässige und effiziente Energieverwaltungsprodukte und Datencenter-Infrastrukturlösungen aus – und sichern die Kontinuität entscheidender Abläufe unserer Kunden bei gleichzeitiger Senkung ihrer Gesamtkosten (TCO). Derzeit bietet Delta 4 USV-Produktfamilien an.
| | | | |
| --- | --- | --- | --- |
| Produktfamiliey | Leistung | Topologie | Anwendungen |
| Agilon | unter 1 kVA | Einphasen-USV | PC und Peripherie |
| Amplon | 1 kVA und höher | Einphasen-USV | Server und Netzwerkausrüstung |
| Ultron | 15 kVA und höher | Dreiphasen-Online-USV | Datencenter und industrielle Ausrüstung |
| Modulon | 20 kVA und höher | Modulare USV | Modular. Geräteerweiterung und redundante Stromversorgung kann in einem einzigen Rack realisiert werden. |
Weitere Informationen zu Delta MCIS-Produkten finden Sie hier: www.deltapowersolutions.com.