Delta UPS protects the leading oil and gas company in India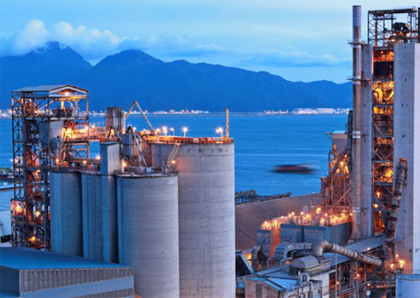 Delta has recently installed its UPSs in one of India's leading companies. The company operates in 15 countries with 30 projects that have a cumulative investment worth over USD15 billion and source equity oil & gas for energy security. Possessing about one tenth of the total Indian refining capacity, the company has emerged as the largest Indian multinational.
The company has single-handedly scripted India's hydrocarbon saga. Ensuring continuous uptime to its range of servers, network backup systems, and various devices is essential to providing services to the company's customers. All of its IT facilities depend on solutions that improve both operational efficiency and reliability. This includes an uninterrupted supply of clean power and the ability to manage increasing loads in today's high-density server rooms. To ensure that those needs are met, Delta offers complete, power protection solutions for customers at all levels.
Delta's UPS Ultron NT 320kVA, Amplon J 11kVA, RT 10kVA, RT 5kVA, R 3kVA are installed at the company's various sites including Sevasagar in Assam, Ankleshwar in Gujarat and Chennai. The complete maintenance service was handed to Delta for these sites. Installed in its server room, the Amplon Series UPS answered the company's desire for ECO mode efficiency up to 96%.
Like the oil and gas segment, government and e-governance are investing in mission critical physical infrastructure. UPS solutions are in great demand in these verticals. The government has identified the power sector as key to achieving its goal of high and sustainable economic growth.
Delta successfully installed UPSs for this project, which is running efficiently. Delta is committed to providing the government sector with highly reliable, cost-effective solutions and is thrilled to be the first provider to land this project. Delta's equipment will ensure that the systems remain up and running and maintain operational productivity.
With Delta's UPS in place, the customer is able to focus on delivering essential services, rather than worrying about the integrity of its own equipment. Delta takes pride in being the power behind competitiveness for both industry and government.