Delta NT UPS and Chang Chun Petrochemical Lead the Way for the Petrochemical Industry in Northeast China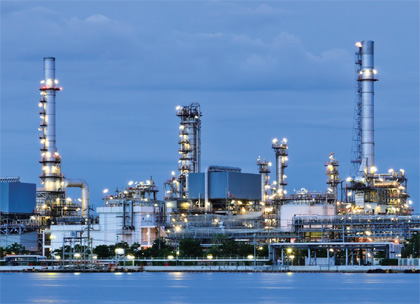 In the petrochemical industry, UPSs are not only used extensively as backup power supplies for enterprise data centers but also for distributed control systems (DCS) to provide uninterrupted power for critical loads such as instruments, industrial PCs and displays, PLC cabinets, excitation cubicles and firefighting instruments. A mainstay of the northeast China petrochemical industry, Chang Chun Petrochemical selected the
Delta NT series of UPS
products to protect its DCS and ESD (Emergency Shutdown) systems.
The petrochemical industry is characterized by exposure to the risks of high temperature, high pressure, flammability and explosion. Any sudden loss of power to the control instruments of important equipment may lead to personnel injury, serious environmental pollution, and massive economic losses. This is why the petrochemical industry has a huge demand for UPS products and high requirements for product quality.
The Delta NT series of UPS was chosen by Chang Chun Petrochemical ahead of many other competitors due to its exceptional product quality. The NT series boasts of excellent protection against the industrial environment while the online double-conversion architecture can adapt to all kinds of high temperature, high pressure working environments. The NT series accepts a wide range of input voltages, supports extended discharge with quick recharging and provides a perfect complement to generators. With dust filters fitted, the NT series can operate safely under harsh conditions to prevent personnel injury and economic loss due to power interruptions.
At the same time, the highly reliable and easy-to-manage integrated solutions as well as professional, timely and thorough services provided by Delta Greentech (China) helps Chang Chun Petrochemical solve a number of problems with its power grid. This ensures the safety and reliability of user loads and has left a very positive impression and reputation with users. Long-term cooperation has won Delta the trust and acceptance of Chang Chun Petrochemical users.
The successful application of the Delta NT series of UPS products in Chang Chun Petrochemical's DCS and ESD systems will no doubt become the cornerstone of Delta's future expansion into the petrochemical industry. Delta will undoubtedly secure even more opportunities for development in the future thanks to the solid technical expertise of Delta Group as well as the strong reputation it has built over the years.