Delta's InfraSuite Datacenter Solution Wins a Bid of a Renowned University in China
A Milestone for Delta's Precision Cooling Solution in the Education Sector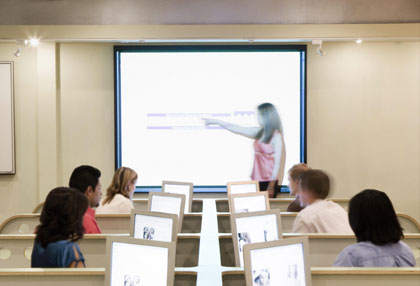 Delta's InfraSuite Datacenter Solution
recently outperformed rivals and won the bid for a datacenter construction project in a Renowned University in Nanjing, China by providing an integrated solution. With its complete adoption of Delta's datacenter products, this University's Datacenter will help promote Delta's green datacenter solution in the education sector. What makes it a milestone project is the installation of five
70kW RowCool
units, with a total of 350kW of cooling capacity. This is the largest capacity implemented by Delta in the education sector. The project lays a solid foundation for Delta's precision cooling solution to expand into the field of datacenters with high power density.
When calling for bids, the project manager set strict requirements on the overall capacity of the bidding vendors, including the prerequisite of being able to offer an integrated solution. The choice was eventually narrowed to Delta and another leading international brand. After several rounds of rigorous tests, both solutions provided by the two vendors were rated the same by the client. However, Delta's services and its superior total cost of ownership stood out and finally helped Delta win the bid. Since the launch of the InfraSuite Datacenter Solution, Delta has become one of the few brands in the industry that can provide a total solution for datacenter infrastructure, winning several bids against leading international brands for this advantage. Delta's ability to provide total solutions is being recognized by more and more customers.
"Delta Systems Co., Ltd. Nanjing, one of our distributors, delivered excellent performance on this project." said David Dai, product manager of the Product Development Division at Delta Greentech (China) Co., Ltd. Ever since the launch of the Partner Growth program by Delta's Mission Critical Infrastructure Solutions (MCIS) business unit, a number of distributor-targeted training sessions have been carried out, greatly improving distributors' capability in technology, solution design and sales skills. Delta Systems Co., Ltd. Nanjing played a leading role throughout the bidding process, including pre-tracking, preparing a bidding plan, designing and writing the bidding documents, all the way through to the finally winning the bid. Delta's MCIS PM and FAE teams assisted at only a few critical points. To strengthen high quality partners is one of Delta's main strategies. We are working closely with distributors to create a better future.