Empower Your Data Center with Delta's InfraSuite Manager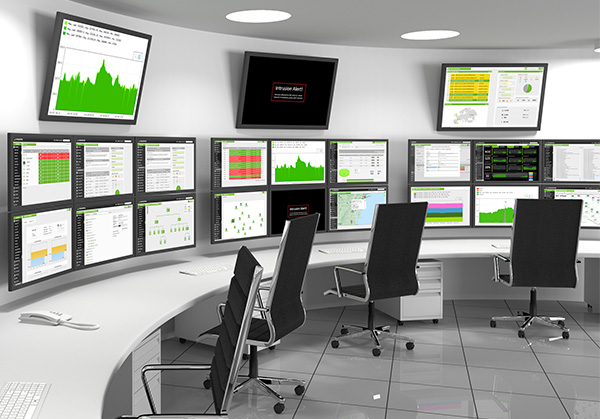 According to recently published research, global datacenter power usage in 2021 was 200 TWh. The market trend is for increasing data center deployment, which means that power consumption will continue to rise. What are the feasible ways to improve the energy efficiency of data centers? Retrofitting or upgrading the datacenter infrastructure is one solution to lowering the Power Usage Effectiveness (PUE). However, implementing a DCIM solution can also achieve this goal. The benefit of optimizing data center infrastructure operations is obvious—it's a way to reduce costs. Beyond minimizing data center operating expenses, the transformative impact of DCIM lies within its ability to help a business achieve its operating objectives and strategic plans for the future.
Today, DCIM is not just a datacenter monitoring solution. In addition to monitoring, it also provides management, planning and optimization features. Users' expectations for DCIM are no longer for basic functions such as energy consumption monitoring and sending notifications for equipment issues. Users expect that a DCIM solution should optimize the performance and life cycle management of data centers. An optimal DCIM solution includes four aspects: measurement, analysis, planning, and action. DCIM provides a holistic view to assist data center managers with continuous monitoring of energy efficiency so that the actual operational performance can be compared with the original design requirements. A DCIM solution helps managers identify the possibilities for reducing wasted energy and to continue to calibrate/optimize the entire system.
Delta provides consulting services and has helped cross-industry customers implement DCIM for different types of applications such as data center management, energy management, smart factories, and facility site monitoring. Client industries include: manufacturing, telecommunications, finance, education, government, healthcare, entertainment, energy, transportation, and enterprises.
Formosa Plastics Group (FPG) chooses Delta's InfraSuite Manager to optimize datacenter operation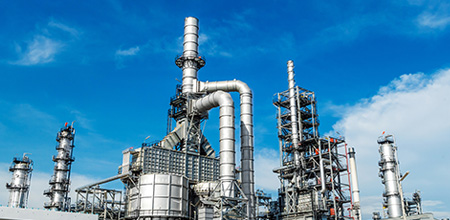 Formosa Plastics Group, a leading global petrochemical conglomerate, needed to build a new energy-efficient backbone enterprise data center. The newly-built 750 kW data center in New Taipei City supports FPG's IT operations and data centers around the world. Long-term reliability, flexibility for future expansion, and energy efficiency are the customer's top requirements for their data center. Delta provides a comprehensive solution that ensures high efficiency power management and cooling, and also includes Delta InfraSuite Manager for remote management of the entire infrastructure and PUE. Delta's DCIM system offers IT managers real-time critical and comprehensive information for different layers of the data center. This system helps data centers achieve a lower PUE and up to 30% annual energy savings.
The leading bank in Taiwan implements Delta's InfraSuite Manager with an access control system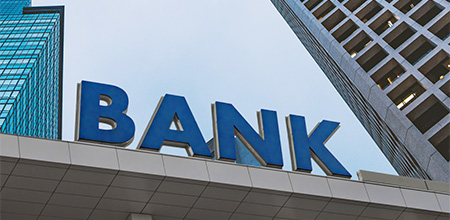 The pivotal role that the banking sector plays in economic growth and stability, both at the national and individual levels, requires continuous and reliable services. Today's banking services are not only provided in traditional ways such as bank branches or ATMs, but the intensive application of internet, call center banking, on-line banking and mobile banking are also popular and widely used by customers. IT-based financial services are highly reliant on solid infrastructure as the operation backbone. Each day, a huge amount of new data is generated, processed, acted upon, and stored. This makes data center management and optimization critical for the banking industry. The leading bank group in Taiwan chose Delta's InfraSuite solution to safeguard their new data center. The power capacity of the data center is 3 MW, with around 500 racks allocated in different floors of the building.
Delta's DCIM solution includes Operation Platform, PUE Energy, Capacity, and Asset modules for data center management. The bank has also integrated their DCIM with an access control system and security system to manage rack access privileges for the data center. Data centers that use DCIM to visualize and understand their actual capacity needs are able to significantly limit any costly downtime. DCIM can also help a company that is approaching the limits of its data center's capacity to get the most from their currently available power and potentially defer large capital expenditures on new facilities.
About Delta – InfraSuite Manager
The 5G and AIoT trends bring more opportunity for data center development but also provide more challenges for data center management. The Delta InfraSuite Manager is a fully featured DCIM software solution that provides different modules to fulfill the requirements of different types of datacenters. With its intuitive BIM 3D interface, users can easily monitor the data center to achieve energy savings, optimization and high-efficiency operation.
Operation Platform:
The operation platform of the InfraSuite Manager provides real-time critical information for a data center across floors or locations. It also gives recommendations on how to resolve issues, and offers a built-in report generator tool and a template that provide device information and trend charts in the reports. The base model is the fundamental monitoring platform and function module extensions can be added according to the demands of enterprises or organizations. The communication architecture of InfraSuite Manager uses Master/Slave and Browser/Server architecture for the Windows client and web browser user interface.
Asset Module:
Asset Module offers graphical views of assets for every single rack in the data center. This makes it easy to quickly identify the power path and network topology map. In the case of assets without proper management, it often leads to a higher mean time to repair (MTTR) and lowers the availability of the data center's equipment.
Capacity Module:
The Capacity Module allows data center managers to plan for the future more effectively through the use of detailed data on rack space, weight, network, power and cooling capacity in the data center. For example, the Capacity Module helps data center managers evaluate resource consumption, making it easier for them to plan and decide on the future allocation and most suitable installation locations for IT devices.
Asset Inspection Module:
The Asset Inspection Module is used with a user-friendly mobile app which makes it smarter and more efficient for the inspector to complete his/her inspection process. Customizable templates can be designed for different types of assets. Users can also upload photos of the inspected assets to InfraSuite Manager. Unique QR codes of each asset can be generated by the system, making the tasks more intuitive.
Work Order Module:
The Work Order Module was developed based on ITIL defined processes and stages. It provides a highly customizable platform that enables users to design work order templates for different management purposes. Different variables such as names, types, priority, schedule, and task roles can then be set by the administrator. This helps users not only simplify and integrate the process of change management, but it also extends the life cycle of data center operation.
Incident Module:
The Incident Management functional module is a management platform that helps users quickly record and classify incidents that occur in the data center, assign tasks to appropriate handlers, and increase failure elimination efficiency. Its graphs and trend charts make it more efficient in tracking the incident/ failure elimination status. Historical records of these processes can be referenced if there is a similar incident/ failure that occurs again in the future.
Implementing Delta's InfraSuite Manager to extend the data center life cycle
Delta's InfraSuite Manager is among the ranks of truly comprehensive DCIM solutions that are designed to cover all of the enterprise's infrastructure management needs. InfraSuite Manager was designed with a modular structure to ease implementation and simplify later upgrades. It ensures reliability and safety for your data center. With it, you can prevent downtime of your data center operations and lower the total cost of ownership. Real time alarm notifications let IT managers provide timely solutions to data center issues. InfraSuite Manager delivers automation and visibility into the data center and increases the ease of management on a comprehensive platform, which can extend the data center's life cycle.