Delta's high capacity UPS once again wins China Telecom bid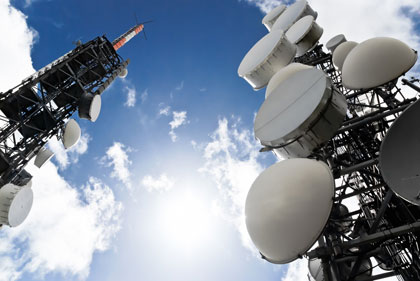 Delta Greentech (China) recently announced that Delta's high capacity UPS has won first place in China Telecom's central bidding order. This is the third consecutive time that Delta has achieved this prestigious position, which promises further expansion in the telecommunication industry.
The central bidding order for 2013 included 91 sets of transformer-based UPSs requiring capacities of over 200 kVA. Four suppliers—Emerson, APC, Kehua Tech, and Delta Electronics—passed the preliminary assessments out of seven leading companies participating in the bid. After rigorous testing by a panel of industry experts, Delta Electronics overcame its competitors by receiving an order for 50 UPSs, which was more than half of the total bid. This achievement will drive Delta's expansion in the telecommunication industry and play a crucial role in strengthening the market influence of Delta's UPS brand.
Peng Liang, the sales director responsible for this project, expressed that the success of the bid was due to the joint collaboration of the entire Delta team. During the long bidding process, project team members were working both night and day to provide supplementary information and answer any questions raised by the panel. In responding to inquiries, the team's customer service personnel worked around the clock to ensure that answers were promptly provided. Dr. Charles Tsai, General Manager of Delta Electronics' Mission Critical Infrastructure Solutions (MCIS) business unit, personally participated in cost studies and appraisal to provide accurate pricing. The seamless team collaboration fully demonstrated the corporate culture of Delta Electronics to clients. Along with other advantages such as the scale of our business and a dominant market share, Delta successfully convinced the panel of our capability and provided a foundation on which victory was built.
Delta Greentech (China) also participated in the bid for 240V high voltage DC power supply with two different power ratings and a high capacity modular UPS. We successfully received large orders for all cases. What is worthy of mention is that Delta's high voltage DC power supply won the bid without any price advantages. The high capacity modular UPS also won its first entry bid.
These outstanding results once again prove customer trust in Delta Electronics' products and the professional service of the Delta team. Delta Electronics continues to provide highly reliable products and excellent customer service to the telecommunication industry, and Delta has become the power behind their competitiveness.