Delta Electronics Introduces its Single-phase UPS to the Akmola Distribution Facility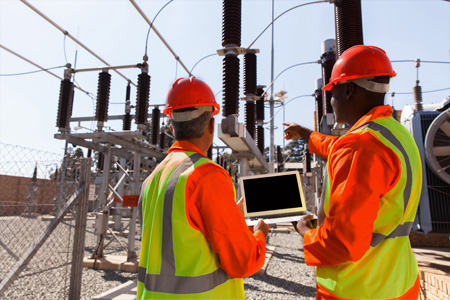 Delta Electronics, a leading global provider of power and thermal management solutions, announced today that Delta's uninterruptible power supplies (UPS) were installed at an Akmola Electricity Distribution Company (AREK) facility based in Kazakhstan. Since 2001 AREK has provided transmission and distribution of electricity to consumers in 14 districts of Kazakhstan's Akmola region and to the cities of Astana and Stepnogorsk, with a service area of 121k km2. The company is also engaged in project design, consulting, and engineering of industrial electronics. Spektr RS LLC, a distributor of Delta Electronics, and EnergoKomplektServis2002 LLP, Kazakhstan's leading solution provider based in Astana, equipped a new AREK station with several single-phase
RT Series 10 kVA UPS
.
A majority of the businesses and organizations in the Akmola region, Kazakhstan's main industrial area, are connected to AREK electricity mains. A new station was recently put into operation with equipment that requires continuous protection from power outages. The station required universal and interchangeable sources that would provide guaranteed power to different types of equipment ranging from control panels to servers and automated electricity control and metering systems.
Spektr RS proposed the implementation of single-phase RT Series UPS from Delta Electronics with a one hour backup time. Four UPSs with nine battery packs connected were installed. The unit allows for the continuous operation of mission-critical applications. "Our electricity network company provides electricity to tens of thousands of people here, and reliability is a key factor on which we focus," commented Alexander Kovalenko, chief engineer at AREK. "The high quality of the equipment, the prospect of immediate supply, and the possibility of expanding the UPS system in the future are what attracted us to Delta Electronics."
"Unfortunately no one is safe from power outages, but this does not mean that sensitive equipment stations have to suffer, nor do, ultimately, consumers," commented Mikhail Grebennikov, director of UPS and Data Center Solutions at Delta Electronics. "Delta UPSs fully meet the needs of AREK and will be able to ensure a quality power supply."
The Delta RT Series single-phase UPS with online double conversion features an innovative compact architecture, high output power factor, and low input current harmonic distortion. Additional battery modules are available for shared use so that the UPS provides cost savings with two units working in parallel.