2015.09.21
Delta Electronics Joins Data Center 2015 Conference in Moscow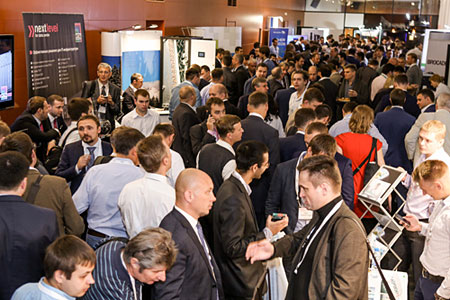 Delta Electronics, a leading provider of switching power supplies and uninterruptible power supply solutions, participated in the Data Center 2015 Conference that took place in Moscow ni September, where the company introduced its new products and shared its expertise.
During the event Dmitry Gulyaev, Delta's head of the Data Center Department MCIS, spoke at the Engineering Infrastructure 1 seminar with the report "Delta InfraSuite – Infrastructure Solutions for Data Centers". Delta's comprehensive InfraSuite solution includes racks and accessories, power management, precision cooling, and a management system. Due to its universal design, the solution is easily integrated into any data center.
"Delta InfraSuite is indeed a smart solution that reduces the risk of data center failure, and we are glad to present it at the Data Center 2015 Exhibition, which is an ideal place for discussions and sharing experience," said Mr. Gulyaev "Delta Electronics is continuously working on improving its products, focusing on the latest trends, and maintaining a perfect balance between price and quality".
Data Center 2015 is a high-profile event in Russia devoted to the design and construction of data centers and related services. This was the tenth year the exhibition has taken place.