USV-Produktfamilien
USV-Amplon-Familie
1 kVA und höher
Einphasen-USV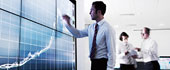 USV-Ultron-Familie
10 kVA und höher 
Dreiphasen-Online-USV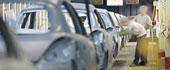 USV-Modulon-Familie
20 kVA oder höher
Modulare USV Anlagen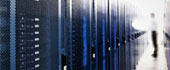 UPS Software Center
Delta UPS management software give you the tools you need for management, configuration, analysis, remote monitoring, and more to better protect the data and the IT equipment behind the UPSs.
InfraSuite Device Master provides a rich set of capabilities that simplify and automate critical device monitoring. It allows users to observe the status of all devices and query event logs or history data, and assists users in taking appropriate action. With cost effective deployment, this software solution is scalable to match your business growth.
UPSentry 2012 is designed to facilitate communication between a Delta UPS and the operating system. The software supports and protects the system during events such as input power failure. By accessing UPSentry through a web browser, you can obtain the current status of the UPS, configure your shutdown strategy, and watch the countdown to shutdown. UPSentry 2012 can be configured to send notifications via e-mail, SMS or both.
ShutdownAgent 2012 allow remote monitor and manage from one to multiple UPSs through web-based interface which allows up to 16 users login at the same time. By connecting the web browser to a remote PC which UPSentry or ShutdownAgent installed, users can easily monitor and obtain the real time data of power system and related devices, including current UPS event, shutdown strategy, and countdown to shutdown information etc.. Supporting centralized management and remote control, the UPS software can help you safeguard the precious data and IT equipment and prevent further business loss from the power issue.
All Delta UPS software can be obtained from the download center website at any time. Click here to visit.