Delta UPS protects new shopping mall in Bratislava, Slovakia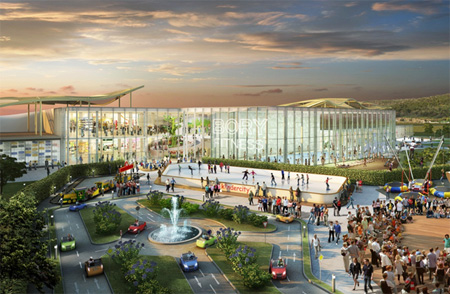 Delta MCIS recently secured power reliability for the Bory Mall shopping center in Bratislava, Slovakia, which is designed by the well-known architect Massimiliano Fuksas. The new 100,000sqm Bory Mall complex is one of the largest retail and leisure developments in Europe. It will offer a gross leasable area of 54,000sqm with over 150 retail units and 12 cinemas.
Preventing a power failure is a prime operational concern for all shopping malls. Numerous shops, gyms and restaurants located in the mall rely on reliable and stable power to offer clients a high standard of service. Delta's MCIS has provided Bory Mall with the Ultron DPS 300kVA UPS, which provides an extremely cost effective solution featuring state-of the-art technology and most importantly, up to 96% AC-AC efficiency.
MCIS with its local partner supplied a complete solution with a 300 kVA UPS and Exide Sprinter batteries installed in an EBC TJH battery rack. The projected performance is more than sufficient for the power supply of the building, which will soon supplement the vast retail center.
Thanks to its advanced topology and its IGBT rectifier, Delta's Ultron DPS delivers an outstanding 96% AC-AC efficiency for industry-leading performance. This high AC-AC efficiency rate is critical as it represents a significant amount of saved energy. Another product highlight is the output power factor of 0.9 and a very low THD(i) factor of less than 3%, which protects investment. All sensitive systems are secured by clean power, and the UPS system is installed online to increase power quality and life span.
An intelligent battery management system provides the prerequisite for a high-availability, service-friendly design, and the use of high-quality components means low operational costs. The intelligent fan speed control contributes to low energy cost, as well. Delta has enhanced the design for battery management, swappable fans, and ease of maintenance. Hot standby configuration and N + X redundancy increases system reliability.
Among the criteria which led to the client´s decision to go with Delta MCIS and its local partner were the outstanding price/value-ratio, the high-quality and reliability of the product, as well as the fast installation, completed in only 7 weeks. Delta MCIS was also able to offer a longer warranty together with a service agreement, expressing great confidence in Delta´s superior product solutions and a strong desire to maintain a long-term partnership with clients.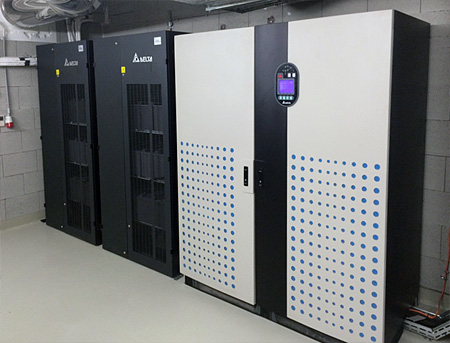 ▲ The high-efficiency UPS system from Delta MCIS ensures a stable energy supply even when external problems occur.