Delta MCIS upgrades UPS for a leading Russian pharmaceutical company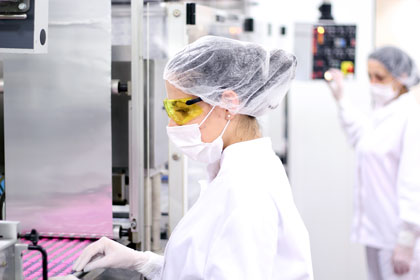 Delta's Mission Critical Infrastructure Solutions (MCIS) business unit, together with its official distributor Tempesto and the system integrator IBS Platformix participated on a project to replace the uninterruptible power supplies (UPS) on the premises of Akrikhin, one of the leading pharmaceutical producers in Russia. Its server rooms, located in Moscow and Kupavna, are equipped with
Delta's Modulon NH Plus 60 kVA UPS
.
Akrikhin is among the largest Russian pharmaceutical producers of high-quality medicines in Russia. The company has an office in Moscow and a factory in Kupavna. The power backup systems of both buildings were previously not centralized. Servers were installed with several UPSs as a power back-up separately. For easier management and higher reliability, the company sought to centralize and upgrade its power backup systems.
For this centralized system, Akrikhin set high requirements to the UPSs, including three-phase power with N + 1 redundancy, and able to provide power backup for up to 20 minutes at maximum load. As the available space for its server room was limited, the footprint of the solution was also a concern. Given these conditions, Tempesto and IBS Platformix suggested the NH Plus modular UPS from Delta as a suitable solution. "Centralizing uninterruptible power systems makes it easier to monitor and allows you to respond faster to critical situations." says Roman Kadykov, head of the IT infrastructure from Akrikhin. "This is also why we decided to adopt Delta's solution. Their solution could provide our server rooms with high-quality power, preventing damage from power disruption." In addition to installing the UPS indoors, the upgrade project also involved replacing switch equipment, which creates a shield bypass, and laying new cable lines.
"Now that both UPS systems are unified and upgraded, Akrikhin has ensured that the expensive equipment in the server will not be damaged by power outages," says Anastasia Kiseleva, Marketing Director of Delta Electronics. With its parallel redundancy design, the Modulon NH Plus Series is a suitable solution with high availability and reliability. The hot swappable power modules also enable maintenance without interrupting operation. The modular design allows easily expanding power rating according to business needs. Delta's NH Plus Series provides a relatively low total cost of ownership solution in terms of both capital and operating costs.