Delta MCIS Provides Russian Academy of Medical Sciences (RAMS) with Power Protection Systems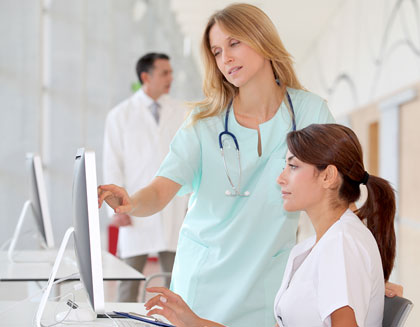 Delta MCIS (Mission Critical Infrastructure Solutions), in collaboration with its Russian distribution partner CJSC Tempest, won an open bid from the Ministry of Health and Social Development of the Russian Federation to provide high-efficiency power protection solutions for the Scientific Center of Children's Health (NTSZD RAMS).
This medical center offers the most advanced high-quality medical healthcare services available for children in Russia. As an integrated department of pediatric research, the Scientific Center of Children's Health is equipped with medical devices using high-tech precision technologies such as microprocessing, which are extremely sensitive to any voltage surge or drop triggered by power interruptions. Power protection systems in such medical institutions have higher standards than those for commercial or industrial use. If the quality and safety of a power supply is insufficient, it may lead to costly damage of precision equipment and cause an irrecoverable crisis for patients, doctors, and nurses. This is why power protection systems designed exclusively for medical facilities must adhere to strict criteria.
CJSC Tempest collaborated with Delta to replace power supplies for therapy rooms, laboratories, and refrigerated chambers using Delta's Modulon NH-Plus 100kVA Uninterruptible Power Supply (UPS) and Ultron DPS 200kVA UPS. If the power system goes off without warning, Delta's UPS solution with on-line double conversion topology provides the ultimate in power protection for diagnostic instruments and other important equipment, while it also reduces overall operational costs and increases productivity with outstanding performance and efficiency. Both Delta's Modulon NH-Plus and Ultron DPS series UPSs have industry leading AC-AC efficiency and low iTHD (input harmonic distortion) and offer a high return of investment (ROI) and low total cost of ownership (TCO). The UPS Solutions provided by Delta ensure reliability, modularity, and flexibility of hot-swappable power modules designed with parallel redundancy, and prevent damage caused by downtime.
"Delta's UPSs have demonstrated excellent stability, superior reliability, and outstanding TCO after installation and actual operation. Their stable performance meets the requirements for medical power supplies." commented L.N. Titov, the Deputy Director for the children's health center capital construction budget. "Delta and CJSC Tempest have shown the highest professionalism for this project. We look forward to a long-term partnership with them."
This successful partnership has made Delta the first choice among collaborative partners for the power protection systems of two newly built facilities: the high-tech diagnostic and advisory center clinics for the RAMS Scientific Center of Children's Health. Delta will continue to devote itself to providing leading power solutions and delivering competitive solutions to the medical industry.