Delta InfraSuite
Datacenter Infrastructure Solutions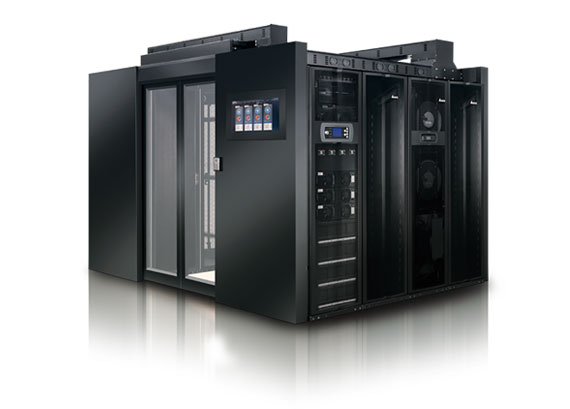 Enterprise growth and IT equipment have become so closely linked that planning and building a high performance data room is one of the critical issues for IT managers today.

With 50 years of leadership in the core technologies of power electronics, the expert teams at Delta Electronics have developed a new generation of datacenter infrastructure solutions: InfraSuite.

Delta InfraSuite includes power system, rack & accessories, and environmental management system.
Products and Services
InfraSuite advantages
■
 Modular design for quick and easy assembly 
■
 Scalability to match data center with enterprise growth 
■
 Optimized installation and operation costs 
■
 High efficiency, energy-saving power components for eco-friendly data rooms 
■
 Easy integration with all data room structures 
■
 A complete environmental management system for worry-free operations
InfraSuite Product Categories
Power System
Integrated power distribution for optimal power management
Rack & Accessories
Smart, modular design for optimizing space utilization
Environment Management System
Your first line of defense for data center security
Video Delta InfraSuite Soluciones de Infraestructura del Centro de Datos
Con el crecimiento de los servicios de Internet en los últimos años, la demanda de centros de datos ha aumentado rápidamente. Sin embargo, la energía consumida por un centro de datos es 100 veces mayor que la consumida por una oficina del mismo tamaño. La construcción de un ambiente de centro de datos de hardware y software que asegure continuas operaciones estables y reduzca el consumo de energía se ha convertido en una prioridad urgente.
Con el objetivo de apoyar a los clientes en la construcción de centros de datos verdes que ahorren más del 25% de energía, InfraSuite se caracteriza por modularidad , capacidad de gestión, agilidad, eficiencia y confiabilidad. Sus cuatro módulos incluyen sistemas de energía, racks y accesorios, refrigeración de precisión y sistemas de gestión medioambiental que ofrecen servicios integrados para la infraestructura del centro de datos. El objetivo de Delta es convertirse en la marca líder en los países del BRIC para el año 2015.
Con el fin de ayudar a nuestros clientes de forma rápida y fácil de comprender lo que Delta InfraSuite Soluciones de Infraestructura del centro de datos está a punto, un video ha sido puesto a disposición.
Historias de Éxito: Centro de Datos