Delta's Precision Cooling Products Safeguard Cancer Hospital in the Inner Mongolia Autonomous Region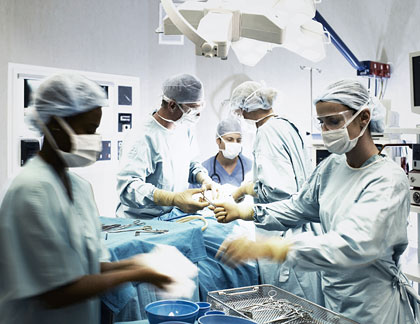 Recently Delta's Mission Critical Infrastructure Solutions Business Unit (MCIS BU) and the Cancer Hospital of the Inner Mongolia Autonomous Region have joined hands to build a cooling system for the hospital datacenter and safeguard the eco-friendly and intelligent hospital. As a leader in datacenter solutions, Delta boasts technical expertise and excellent capabilities in product and solution innovation. Its precision cooling products are recognized by the industry for advanced design concepts. The Cancer Hospital of the Inner Mongolia Autonomous Region uses Delta InfraSuite's Precision Cooling solution in its datacenter, a first for the medical and healthcare industry in the Inner Mongolia Autonomous Region.
The hospital's requirements for datacenter cooling systems include advanced technology, high reliability, compatibility, and scalability, and cost-effectiveness. Based on these requirements, Delta MCIS BU chose RoomCool Air-Cooled type (HAD3670-40) for scalability to meet the future needs of the hospital. Adapting to an environment of high thermal density such as the Hospital's datacenter and network equipment room, Delta's RoomCool Air-Cooled type precision cooling is designed to be extremely reliable with very low power loss. Besides datacenters, it also works well in other locations requiring constant temperature and humidity control, and can meet the high-efficiency, energy-saving and reliable operation demands of critical equipment, while operating around the clock.
In addition to high efficiency, Delta's Precision Cooling Solutions are also configured with a standard EC fan that saves 20% more energy than products in the same class. Currently, Delta has 73 service points in China that can ensure rapid diagnosis and after-sales service.
The continuous development of information technology for increasing medical and healthcare demands is an unstoppable trend. The IT level has become a new benchmark for the government, industry and the public to measure the comprehensive strength and the management level of a hospital. The Cancer Hospital of the Inner Mongolia Autonomous Region puts great emphasis on its IT construction which it regards as an important standard for measuring and improving its medical treatment.
Delta's Precision Cooling Solution ensured the successful implementation of this medical industry project. With the continuous advancement of information technology in medicine, medical centers and hospitals are becoming an important market. Delta's InfraSuite datacenter infrastructure solutions and precision cooling solution have been recognized by many medical institutions. Delta's Precision Cooling Solution safeguarding the Cancer Hospital datacenter in the Inner Mongolia Autonomous Region demonstrates the leading position of Delta's products and brand in the medical IT industry.