Delta MCIS protects Dr. Reddy's Laboratories Ltd. in India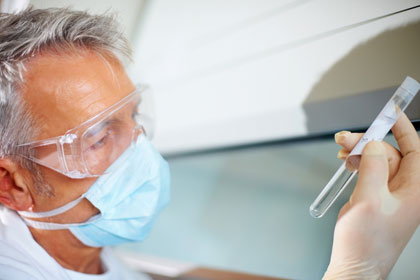 Offering its strong product portfolio, technologically advanced products and renowned quality assurance, Delta inked a power protection deal with Dr. Reddy's Laboratories Ltd., an integrated global pharmaceutical company in India. Initially, Delta installed UPSs at Active Pharmaceutical Ingredients (APIs), Custom Pharmaceutical Services (CPS), and Biosimilars across AP.
Delta provided the Ultron NT Series UPS solution for a tough electrical environment at API. With its one-of-a-kind H Bridge Technology and SPWM technology, the Ultron NT series UPS is a true online double conversion UPS system that effectively handles critical Bio Medical loads. The product contains a built-in isolation transformer providing complete isolation to the loads.
The Modulon NH Plus UPS was also introduced to take care of the mission critical applications at CPS such as water plant control rooms, R&D and the analysis, instrumentation, process development, and QA & QC labs, to meet their N+X Redundancy needs.
The list does not end here. Delta continues to receive new RFPs from this customer and the relationship has grown closer. "Delta is undoubtedly the market leader in power solutions owing to their superior technology, excellent customer support and solutions that are tuned to industrial requirements," said Mr. V.N Bhaskar, Manager – SCM from Dr. Reddy's Lab.
Delta's association with Dr. Reddy's Lab will help to add credentials and work references for pharmaceutical applications. Delta takes pride in its expertise in offering world class power solutions for the pharmaceutical sector.