Delta Supplies Instituto Butantan with UPS for Vaccine Production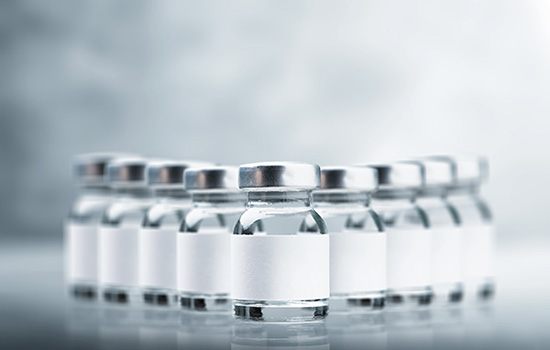 Founded in 1901, Instituto Butantan is one of the largest centers for biomedical research and production of serums and vaccines in Brazil.
Its products are part of the Ministry of Health's National Immunization Program, which distributes vaccines to the Brazilian population free of charge. Currently one of the largest manufacturers of vaccine and snakebite serum in Latin America.
With a large production complex and research centers, the Butantan Institute constantly invests in the improvement of processes and equipment for the development and production of immunobiologicals. This strategy aims to guarantee the supply, accessibility, and quality standard of the serums and vaccines produced, aiming primarily at the approval of national and international health regulatory agencies, under strict concepts and parameters that follow the guidelines recommended by Good Production Practices (GMP) and Good Laboratory Practice (GLP).
The Institute in partnership with Sinovac Life Science Pharmaceuticals (Sinovac Biotech Group) produces the Coronavac vaccine for immunization against the New Corona Virus COVID-19, approved by the ANVISA.
In partnership with NETUPS, a partner company for more than 8 years, specialized in the commercialization, maintenance, and execution of UPS projects, Delta currently supplies the UPS used by the Butantan Institute.
The Institute currently has more than 90 Delta UPS installed supporting several areas such as research, production, finance, administrative, logistics, etc.
Recently, 6 units of HPH 3-phase UPS of 40kVA with battery bank for 2 hours of autonomy and 3 more units of Single-phase UPS RT of 10kVA with 4 hours of autonomy were supplied for use in the new Vaccine Production Area of Influenza. Currently, in the Covid Production Area, where the filling of the Coronavac vaccine is carried out in a temporary division, they also rely on Delta UPS to support this process.
Still for 2021, two projects are expected to be supplied for the Institute, supporting the new Molecular Diagnostics Laboratory building.
Delta has once again proven the quality and performance of its UPS in critical applications by providing reliable, uninterrupted power solutions for this renowned vaccine production and research center which, until July 2021, supplied more than 62 million units of the vaccine for COVID-19, which represented more than 35% of all vaccines distributed so far in Brazil.