2016.11.08
Delta Modulon NH Plus UPS becomes the top seller in Russia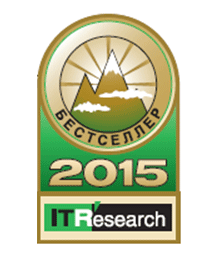 Delta Electronics, a leading provider of switching power supplies and uninterruptible power supply solutions, announced that according to ITResearch analytical findings, its
NH Plus UPS
with capacity of 120 kVA became the top seller by year-end 2015 in Russia. Customers can visit
on-line IT Market Top Sellers magazine
to get top rated solutions of the year 2015.
NH Plus systems were implemented within the scope of several large projects last year. Fifteen UPS systems with a capacity of 120kVA were installed in a state-owned facility. A system with an overall capacity of 2 MW was deployed in the data center of a telecom operator to ensure uninterrupted power. In addition, this system was also implemented at the Metalloinvest mining and metallurgical holding enterprise. The three-phase Modulon family UPS was selected for the Ural Federal University data center and the Sberbank local branch in Anapa.
As of today, the modular NH Plus high capacity UPS retains its popularity in the market. In addition to system reliability, customers highly appreciate its optimal value-for-money ratio. The NH Plus is one of the market leaders in terms of productivity, while the modular design provides ease of maintenance and scaling flexibility. The key features of this model are:
Hot swap of the power modules without power supply interruption
Module and system redundancy
Built-in manual and electronic bypasses for maintenance purposes
High input and output power factors, reduced input current harmonic distortion
Energy savings due to high efficiency
Multi-language LCD display and LED indicators
Maria Mityureva, marketing and sales manager of Delta Electronics, says: "Delta Electronics solutions meet all the requirements of our customers and fully conform to the highest quality industry standards. That is why customers choose the NH Plus with the capacity of 120 kVA. This solution is one of the most advanced in the segment, and we hope that even more customers will appreciate it in the future."
The ITResearch analyst firm specializes in the research of the current status, conditions, and IT and AV trends of the Russian market in more than 15 segments. Market analysis is based on the actual sales volume for a certain time period. The firm has conducted quarterly studies of the Russian UPS market since 2000.