Delta UPS systems protect Metalloinvest's facilities in Russia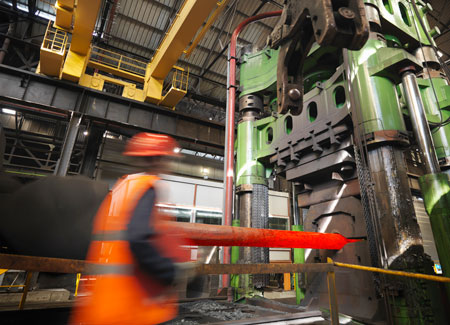 Delta MCIS has completed the installation of
NH-Plus 120kVA UPS systems
for Metalloinvest, a leading global producer and supplier of HBI and iron ore products, and a regional producer of high quality steel in Russia.
The client required a flexible, scalable, cost-effective and reliable UPS solution for the entire Metalloinvest's business infrastructure. Delta passed the preliminary assessments out of several leading companies participating in the bid, and finally overcame its competitors by offering the best quality-to-price ratio.
"The project proved successful in terms of benefits, including return on investment (ROI). This success may lead to a future scale-up and installation of additional UPS systems," commented a Metalloinvest's representative. The client also highlighted that the project was completed within the initially approved budget and deadlines
"We want our customers to be satisfied with Delta solutions. This is why the emphasis in our work is put on quality-to-price ratio, as well as on supporting our partners and clients," said Mikhail Grebennikov, director of UPS and Data Center Solutions at Delta Energy Systems (Russia).
The Modulon NH Plus Series is the next generation of modular uninterruptible power supply (UPS) systems. The series' N+X module and built-in system redundancy maintain a steady, reliable source of energy with a high efficiency level of up to 94%. The hot-swappable feature ensures that the mean time to repair (MTTR) is close to zero, which helps lower the total cost of ownership (TCO) in terms of both capital expense and operating expense. The NH Plus Series sets a new standard for the protection of mission critical applications.