2021.09.15
Delta to Expand Presence in Middle East Through Partnership with International Information Technology Co. LLC.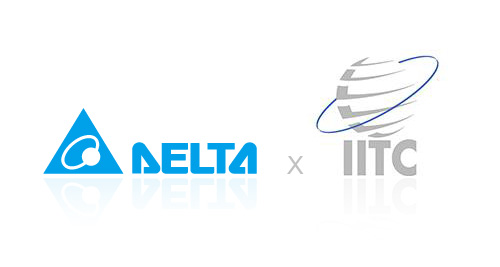 Delta announced its new partnership with International Information Technology Co. LLC. (IITC), an OHI Group Company in Oman. Delta and IITC will collaborate closely on upcoming data centre and IT infrastructure projects in Oman and across the Middle East. IITC will also be responsible for distributing Delta's range of
uninterruptible power supply (UPS)
and
cooling systems
, which are ideally suited to the requirements of the growing number of data centres and its operators in the region. In addition to distributing Delta's solutions, IITC will also provide services ranging from technical support, planning and consultation.
Commenting on the partnership with Delta, Parag Gurumukhi, Deputy General Manager, IITC Oman, stated: "Delta's solutions are world renowned for their performance and durability, which combined with the company's commitment to sustainability, means that we are proud to partner with such an established and recognized brand that complements IITC's values and the services that we provide.
By working in close conjunction with Delta, we will be able to help our customers meet their power and cooling requirements by delivering globally renowned, low-maintenance and high reliability products at cost effective prices, confident in the knowledge that we have the right solutions for them.
"Rakesh Mukhija, Head of Mission Critical Infrastructure Solutions (MCIS) at Delta for Europe, Middle East & Africa (EMEA), added: "Megatrends like 5G, e-banking, IoT and smart cities call for the exchange and storage of even more data volumes, which means a rapid increase in data centres across the Middle East. Countries like Oman are now important hubs for data centres, and therefore, the market presents many opportunities for the united front presented by Delta and IITC. Both companies are well-positioned to meet the market's growing requirements for high quality UPS and cooling systems supported by a highly skilled, capable and determined distribution partner."
As one of the largest and most established IT Systems Integration solution providers in the region, IITC has the skills and local market knowledge to ensure even greater deployment in the Middle East of Delta's reliable, scalable, manageable and energy-efficient data solutions. IITC's strong technical team and commissioning and installation skills will enable Delta to tap into the potential the market offers. This combined powerhouse is already working together successfully on petroleum, healthcare, banking and hospitality-related projects—all sectors where IITC already has long-standing relationships and a track record of success.