Delta Ultron NT Series UPS Secures Power Reliability in the Automotive Segment for ICAT in India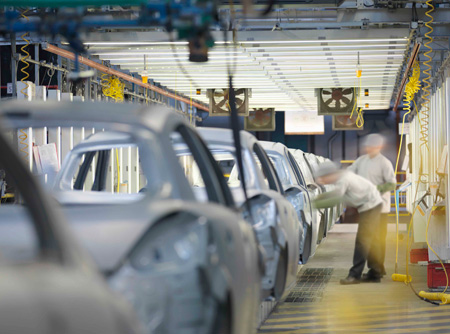 "Delta offers best quality products for backup power solutions." By J.R Mahapatra (ICAT)
The International Centre for Automotive Technology (ICAT) is an Automotive Testing and R&D centre strategically located at Gurgaon. It is one of the flourishing business hubs in North India and a division of NATIS (NATRIP Implementation Society), an independent registered society and an Apex body for the implementation of the National Automotive Testing and R&D Infrastructure Project (NATRIP) by the government of India.
An increasingly competitive automotive industry requires constant innovation in reliability, durability and quality. Systems and components must function properly and safely for the entire vehicle life cycle. Engineers are using more advanced test applications and innovative new high-performance equipment.
This high rate of innovation means that testing professionals must act faster to market changes, launch new designs more quickly, offer more cost-effective testing and also adapt to advances in technology and regulatory changes. Complex requirements for testing technology require the highest reliability and efficiency, from research and development to assembly.
For high reliability, efficiency and uniqueness they need an uninterruptible power supply by which their process of absorbing power and testing of automotive parts machines works continuously 24/7 without any interruption.
As a government body they follow particular norms and procedures before purchasing a product. Major players from the power industry pitched their products. However, only Delta fulfilled their requirements with a proper solution for their new and high performing automotive testing machines. Their machines required high efficiency, clean and safe power.
For this, Delta provided them a solution of the Ultron NT series 120 kVA (6*20kVA in parallel) UPS for their machine usage and 60kVA UPS solution for machine backup only. The Delta Ultron NT series is a three phase UPS customized input/output rating for various applications. It's N+X parallel redundancy or expansion guarantees high availability and reliability for critical loads. The NT series UPS offers continuous seamless protection to the business and the working of machines even under 100% unbalanced loading conditions, while saving operating costs.
Its optional external battery cabinet for longer backup time and parallel expansion will lead to business growth and consequently save on initial investment, which was the main point of concern for ICAT during their investment.
The whole project was installed cost effectively and on time. Delta successfully provided the solution according to their requirements for a specified power solution.
ICAT is highly satisfied with the products and services given by Delta and as a result Delta received repeat orders for a power solution from ICAT.
Delta's power solution benefited them by resolving their problems and using an uninterruptible power supply during their main process of absorbing power and testing automotive parts as well for power backup. They not only used Delta's power solution UPS but also suggested that other companies purchase a Delta UPS as they ensure unmatched quality.