Rack-Mount Remote Power Panel, 40 kVA
Introduction
Flexible and reliable power distribution solution ideal for small data centers
Delta's Rack-Mount Remote Power Panel (rRPP) is an ideal power distribution solution for up to 40 kVA. It integrates perfectly with standard server racks and supports either 3 phase or 1 phase output power.
Ensuring maximum reliability and uptime, rRPP supports compartmentalized control and provides real time power quality monitoring and fast response to related events with full-featured management via a web browser.
rRPP allows installation of a maximum of four breaker modules. The breaker modules support tool-less replacement and minimize downtime caused by add-ons and changes to accommodate onsite power distribution needs.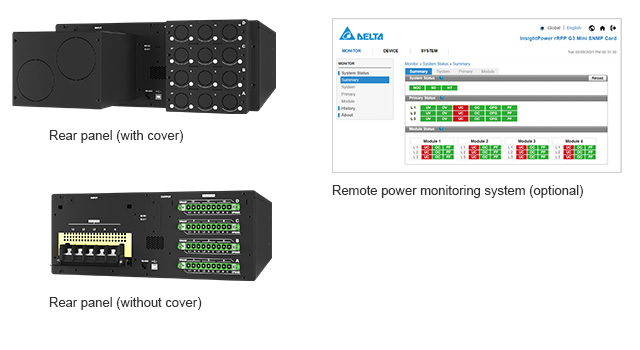 Product available regions:
.
| | |
| --- | --- |
| North America | South America |
| | ● |