HPH Series UPS, Three Phase, 20/30/40/60 kVA/kW, 208/120 V
Introduction
Product available regions:
.
| | |
| --- | --- |
| North America | South America |
| ● | ● |
Best-in-class power protection with maximum power and cost efficiency
The Ultron HPH is a true online double-conversion UPS offering the best-in-class combination of maximum available power, unbeatable energy efficiency and superior power performance for small data centers and other mission critical applications . With fully rated power (kVA=kW), the Ultron HPH provides maximum available power without de-rating the UPS. Thanks to the three level IGBT topology for both PFC (power factor correction) and inverter, the Ultron HPH features up to 94% AC-AC efficiency. Delta's advanced digital PFC control also contributes low iTHD < 3% and high input power factor > 0.99 resulting in significant TCO (Total Cost of Ownership) savings. Facilitating increased availability and power performance, the Ultron HPH is an ideal solution for protecting your mission critical operations.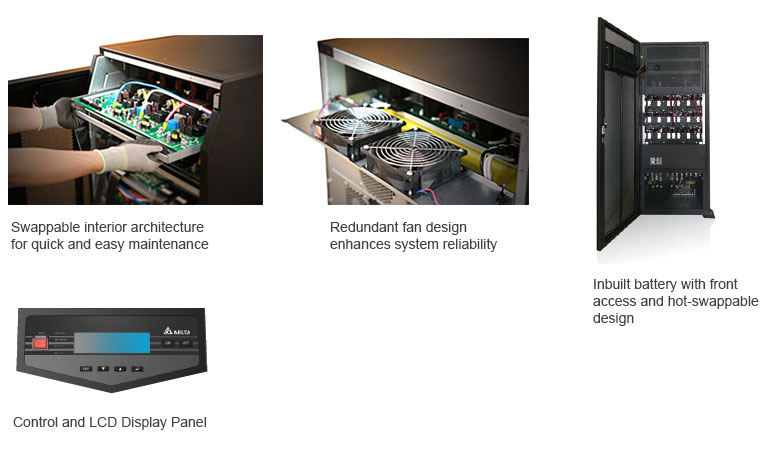 Applications: