2015.11.05
Delta demonstrates Leadership in Power Management Solutions at Canalys 2015, Bali, Indonesia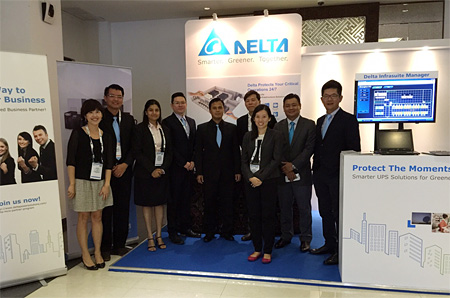 Delta, a global leader in power and thermal management solutions and pioneer in power management solutions, participated in the Canalys 2015 show at the Bali Nusa Dua Convention Center 2, Indonesia, on the 4th and 5th of November. Delta featured its industry-leading
data center solutions
for critical applications. Visitors experienced a live demonstration of Delta's advanced technology products.
Delta's core competencies in high-efficiency power electronics allows it to offer a strong platform for optimal, cost-effective solutions.
The event witnessed foot traffic of more than 400 participants from SI's and partner communities. Some of the major players who shared the platform with Delta were Schneider, Lenovo, HP, Microsoft, Huawei, Fujitsu, Cisco and many more.
Canalys delivers worldwide events for technology and channel professionals. The 2015 events united senior executives from leading technology vendors, distributors and channel partners to discuss industry trends, forge new business relationships and create sales opportunities.
Canalys provided a good platform for Delta to participate and have close interactions with industry leading players to share new technologies and ideas.