Modular UPS - DPH Series, Three Phase, 25 - 75/150/200 kW
Management System
Remote control and monitor datacenter at the tip of your fingers
User-friendly Control Interface
Designed for management ease, the Modulon DPH is fully equipped with user-friendly monitoring and controls in various languages. A big graphic LCD screen provides the needed control for all communication and command options at the tip of your fingers to monitor and control functions on a single page view. Direct event log viewing helps quickly diagnose events without additional hardware requirements. Up to 3,000 event logs can be recorded.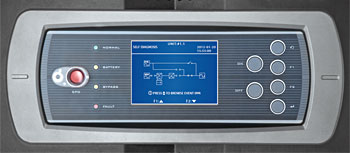 Integrated Monitoring and Management
Delta UPSentry 2012 communicates with UPS through physical interface RS232 and USB for UPS manageability. Also works with Shutdown Agent 2012 to protect a group of PCs, workstations, or servers. Delta New Shutdown Agent cooperates with SNMP card or UPSentry 2012 to shut down multi-servers in various operating system and virtual machine gracefully to prevent possible data corruption. Furthermore, Modulon DPH can be monitored and controlled together with other datacenter equipment by Delta InfraSuite Manager (EMS 3000) as a total datacenter control and monitoring solution.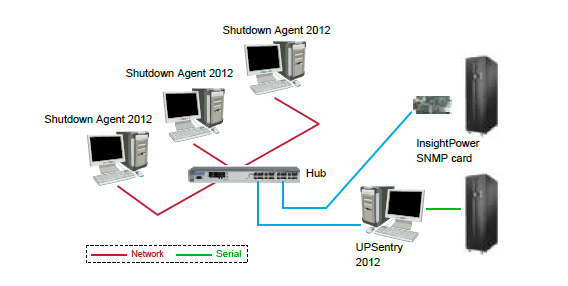 Intelligent Battery Management System
Delta intelligent battery management system can sustain battery lifespan and the
capacity of battery backed up through the functions of:
Battery temperature monitoring & compensation
Battery remaining capacity displayed in percentage
Overcharge/discharge protection
Boost/float stage charge
Auto/manual battery test
Adjustable charging voltage from 254V to 291V adapts to different types of batteries
Up to 40A charging current even at full load conditions
38~42 battery units in one battery cabinet optimizes investment