Micro-modular data center ensures reliable service for telecommunication IDCs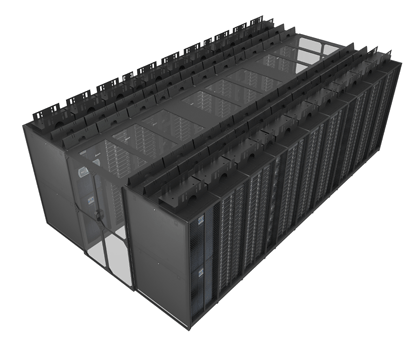 Delta's micro-modular data center was selected by China telecom clients as one of nine major IDCs in a Chinese province in its plan to rapidly establish energy-saving and environment-friendly IDCs. Delta has achieved high applicability, rapid establishment, and high energy efficiency according to the requirements of China's telecommunication industry, providing a groundbreaking IDC solution for telecommunication customers.
The data center comprises four micro-modules. Each module can operate on its own and can be assembled in an independent and complete IDC space. It's a highly innovative micro-module IDC with the advantages of being advanced, energy-efficient, and highly applicable, and can be rapidly installed and ready to use. The Delta micro-module data center system is expandable, manageable, maintainable, easy to integrate, and easy to maintain. It is pre-fabricated in the factory for rapid deployment, which saves time by nearly a third. The micro-modular structure offers easy future expansion of capacity for the data center. Numerous energy-saving technologies increase efficiency of refrigeration by 12% or more when compared to a conventional data center, meeting the goal of energy efficiency. For large IDCs, the adoption of the micro-module data center is the best choice when customers are uncertain about the number of racks needed, the level of power supplies, customer demand for a short-time business increase, of other issues in the future.