Hannover Messe 2015
Date:
2015.04.13 - 2015.04.17
Location:
Messegelände, 30521 Hannover, Germany
Contact:
E-mail:
ups.europe@delta.com.tw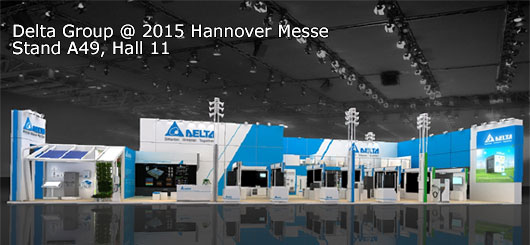 Delta Electronics cordially invites you to visit its showcase at 2015 Hannover Messe from April 13 to 17. We will exhibit a full spectrum of smart integrated solutions for automation and energy management, including SCARA industrial robots, automation solutions for a wide range of industrial applications and buildings, energy-efficient datacenter infrastructure, battery energy storage systems, renewable energy solutions and industry-leading power technology for telecom networks.
For power systems, Delta will showcase a full series of solutions, including:
The new InfraSuite Datacenter Infrastructure Solutions, an optimal option for IT managers that strive to implement "green data centers" through significant improvements in energy consumption and in operational efficiency. InfraSuite includes the newly-launched air-cooled type RowCool 35kW, the high-temp chilled water RowCool with cooling capacity up to 60kW to optimize the investment with a single cooling unit, and the DCIM (Datacenter Infrastructure Management) for comprehensive monitoring and management of data centers.

The new 3-phase large-power 500kVA Ultron DPS Series UPS (uninterruptible power supply) with 96% AC-AC efficiency, and the new HPH Series UPS from 20kVA to 120kVA with fully-rated power factor (kVA=kW), are suitable for mission critical applications such as telecommunications, manufacturing and datacenters.
We count on you to build a better tomorrow. Thank you in advance for your visit!

Click here to register for your personalized free entrance e-ticket!
e-Ticket is valid for the entire duration of Hannover Messe 2015. Please note that one code is valid for only one day. Please do register online before attending.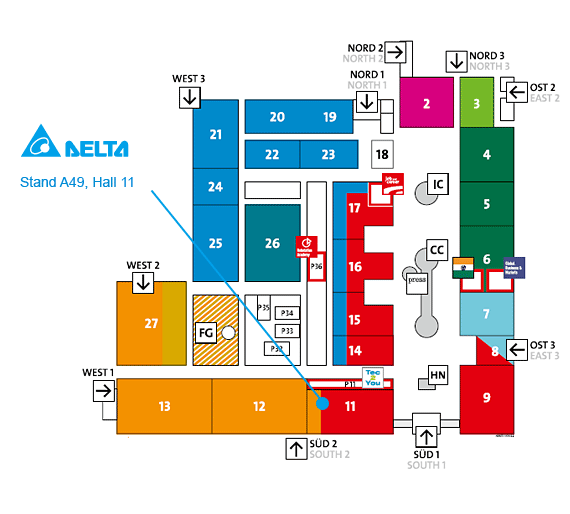 Recent Events
2015.03.16 - 2015.03.20
CeBIT 2015
Hannover, Germany