Delta InfraSuite
Data Center Infrastructure Solutions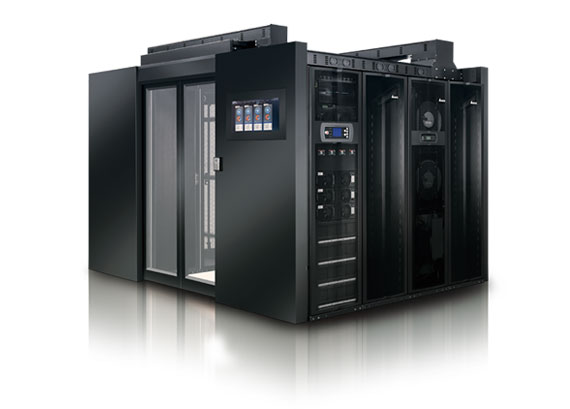 Enterprise growth and IT equipment have become so closely linked that planning and building a high performance data room is one of the critical issues for IT managers today.

With 40 years of leadership in the core technologies of power electronics, the expert teams at Delta Electronics have developed a new generation of data center infrastructure solutions: InfraSuite.

Delta InfraSuite includes power system, rack & accessories, and environmental management system.
Products and Services
InfraSuite advantages
■
 Modular design for quick and easy assembly 
■
 Scalability to match data center with enterprise growth 
■
 Optimized installation and operation costs 
■
 High efficiency, energy-saving power components for eco-friendly data rooms 
■
 Easy integration with all data room structures 
■
 A complete environmental management system for worry-free operations
InfraSuite Product Categories
Power System
Integrated power distribution for optimal power management
Rack & Accessories
Smart, modular design for optimizing space utilization
Environment Management System
Your first line of defense for data center security
Vidéo de présentation des solutions d'infrastructure pour centre de données InfraSuite de Delta
Avec l'essor des services web au cours des dernières années, la demande en centres de données a rapidement augmenté. L'énergie consommée par un centre de données est toutefois 100 fois plus élevée que celle consommée par un bureau de la même taille. La constitution d'un environnement logiciel et matériel pour centre de données assurant un fonctionnement stable, continu et réduisant la consommation énergétique est devenue une priorité urgente.
Afin d'aider les clients à constituer des centres de données écologiques permettant d'économiser plus de 25 % d'énergie, les solutions d'infrastructure pour centre de données InfraSuite de Delta favorisent la modularité, la gérabilité, l'agilité, l'efficacité et la fiabilité. Leurs quatre modules comprennent des systèmes d'alimentation, des baies et des accessoires, des systèmes de refroidissement de précision et de gestion de l'environnement offrant des services intégrés pour l'infrastructure des centres de données.
Afin de permettre à nos clients de saisir rapidement et facilement l'essentiel des solutions d'infrastructure pour centre de données InfraSuite de Delta, cette vidéo a été mise à disposition.
Témoignages de réussites (Centre de données)