Delta operates in certified green buildings
When planning new buildings, Delta focuses on a safe and pleasant working environment and on minimizing waste, emissions and energy and water use. Most of our new production plants are certified green buildings according to various national standards.
 
Tainan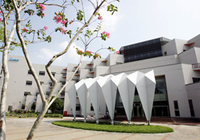 Delta's Tainan green building facility in Taiwan meets the criteria set for ecology, energy saving, waste reduction and health by the national certification body. In comparison to similar buildings, the plant uses 30% less energy, produces 10% less waste and uses up to 50% less water.
Energy efficiency has been sought from the very beginning of building design all the way to daily operation. Important factors include architectural decisions, advanced air conditioning systems, optimization of ventilation, and utilization of solar power and high-efficiency lighting solutions. Over 340 tonnes of water is saved with the help of water-saving technologies, such as rainwater collectors.
Biodiversity is another key issue. The surroundings of the plant provide a habitat for 10,000 birds and 1,200,000 insects.
Rudrapur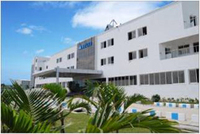 Delta's state-of-the-art factory in Rudrapur, India, uses sustainable energy-saving practices and a waste management system. It is registered with the Indian Green Building Council and aims for the highest green building accreditation.
Examples of the Rudrapur plant's achievements include:
Natural light harvesting saves electricity and reduces carbon emissions by 36,800 pounds annually.
Turbo ventilation saves electricity and 55,200 pounds of carbon emissions annually.
Solar panels reduce greenhouse gas emissions by five million pounds annually.
Power factor controller saves electricity.
Linear panel Polynum insulation saves electricity by reducing the need for cooling.
Sewage treatment plant recycles water.
Rainwater harvesting contributes to water conservation.