Renewable energy for telecom industry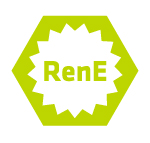 Renewables play a significant role in Delta's product portfolio and R&D activities. RenE is Delta's hybrid renewable solution featuring a modular power supply concept. RenE solutions use renewable energy or a combination of renewable and other energy sources, such as mains power or diesel generators. 
In addition to cost savings and a smaller carbon footprint, renewables help to secure reliable telecom services also in areas where the mains power system is unreliable.
Delta also offers a hybrid solution with any combination of solar power, wind turbines, mains power, diesel generators and fuel cells. The power system controller manages all devices and their energy consumption in an optimal manner.
To learn more about our renewable hybrid solutions for the telecom industry, see our product pages and SolutionE.