Russian Oil and Gas Company Prefers Delta Modulon DPH 300 kVA UPS with Modern Li-ion Battery Packs to Ensure Stable Operation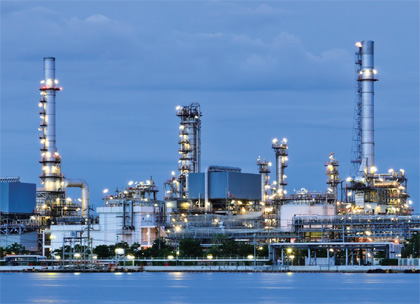 A major Russian oil and gas company required an uninterruptible power supply (UPS) with compact battery back-up supply for its new server room in St. Petersburg, Russia. The company's objective was to ensure secure and stable operation of the building's infrastructure and maintain a constant supply of power for various critical needs at one of its key sites. The region's power distribution grid is volatile and outages are not uncommon in the area. Due to limited space onsite the offered solution`s power density required a very high level. One of the main customer needs was high scalability of the solution and the longest possible battery lifetime. After a call for tenders, the Russian oil and gas company decided to award the contract to Delta Electronics. The compact dimensions, high product quality of Delta's solution and high competence of its technical team were the key deciding factors.
The project implementation was slated for the first half of 2021 and comprised a modular UPS DPH-series 300 kVA with the NMC Li-ion master battery cabinet—each was no larger than one server rack. Delta's DPH series UPS is particularly well-suited to installation in rooms where space is at a premium thanks to its very compact size, and with an industry-leading power density per module of 50 kW housed in a 3U case. The same went for Delta's innovative energy storage solution for critical infrastructure—one server rack unit contains two 60 Ah strings.
Adjusting and scaling the capacity of the solution on demand is also possible as it features a modular design, with an architecture that supports hot-swapping of modules such as power, bypass, control and parallel modules. As a result, the equipment is up and running more quickly and maintenance is much faster. This has a direct impact on overall cost savings in the data centre.
The li-ion battery cabinet is produced based on NMC technology and features long operation life, safety, easy maintenance and TCO reduction:
2x–3x longer lifetime of up to 20 years, and handling an average more than 4000 charge/discharge cycles;
Only 1/3 of a general UPS footprint is needed, allowing users to reserve more space for IT equipment;
Up to 10x faster charging performance for improved charge times. (2C vs. 0.2C);
Higher safety integrated BMS makes battery management easier and safer;
Lower OPEX with less self-discharge and heat dissipation saves OPEX and improves efficiency.
The additional capacity is housed in a maintenance-free, safe and quick-to-install compact cabinet no larger than a conventional server rack. In addition, thanks to the especially small footprint of the battery packs there is still space for additional packs for future onsite expansion plans.
In addition to the increased power density, extensibility and lower overall costs of the solution, the Russian oil and gas company was impressed with Delta's customer service, advice, and fast turnaround. Start-up and maintenance procedures were carried out by Delta's Russia service specialists and the customer received an extended 5-year warranty for the installed solution.
With various production sites, Delta teams are located throughout Europe including professional local team of sales, technical and services specialists. As a leading provider of energy and heat management solutions, Delta can quickly offer its customers local support whenever they need it. Delta Electronics Russia and its distributor RRC ensured that the highly efficient solution was installed smoothly in the existing server room, while requiring very low maintenance and allowing easy upgrades in the future.
Maria Mityureva, Key Account Sales Manager Delta Russia & CIS, Communication and Information Solutions (CIS) BU, was pleased with the successful collaboration during this project. "Smooth cooperation of local sales, service teams, the distributor and partner allowed us to provide our customer with the best expertise, as well as reliable products and solutions, and skilled service and implementation support throughout the project. We are delighted to see another successful project with a happy customer and we eagerly anticipate further cooperation. Delta Electronics remains a leader as a highest power density solutions' producer. We see the future in products such as our innovative UPS DPH-series 300-600 KW with NMC lithium battery cabinets."