Delta Ultron DPS series UPS safeguards Data Center IMAQLIQ in Russia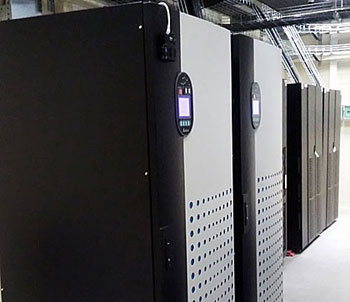 Delta Electronics, a leading provider of switching power supplies and uninterruptible power supply solutions, installed its power system at Data Center IMAQLIQ in St. Petersburg, Russia, in cooperation with Tempesto, a Delta Electronics partner.
The IMAQLIQ Company provides its customers with a wide range of services. In particular, it rents server rooms, telecommunication cabinets and racks in its data center, as well as arranging colocations. Data Center IMAQLIQ fully meets the Uptime Institute Tier III security level requirements.
Colocation services in data centers imply ensuring an uninterrupted power supply. Due to the increasing number of customers and the installation of new racks, IMAQLIQ needed to deploy more UPSs in its facility. To complete this task, IMAQLIQ management involved Tempesto, a distributor of uninterruptible power supplies. Tempesto professionals decided on the solution offered by Delta Electronics, with its high reliability being a major deciding factor. The solution is composed of two Ultron DPS Series UPSs with a capacity of 200 kVA.
The three-phase double conversion DPS Series UPS ensures an industry-leading AC-AC efficiency and high input power factor. N+X redundancy contributes to system reliability, while the wide input voltage range allows the UPS to operate in extremely unstable electric grids. In addition, intelligent fan speed regulation prevents overheating, while the reliability of the whole fan system increases due to the fan redundancy.
Victor Opopol, the IMAQLIQ commercial director, said: "Our data center provides support for customers 24x7, 365 days a year. We are also committed to ensuring an uninterrupted power supply to the clients' equipment. That is why it was important to choose a high-quality, reliable UPS for our data center. We opted for the Delta Electronics solution, which is fully compliant with all our requirements and has a proven reputation in the market. We're planning to install more Delta Electronics UPSs as we go forward."